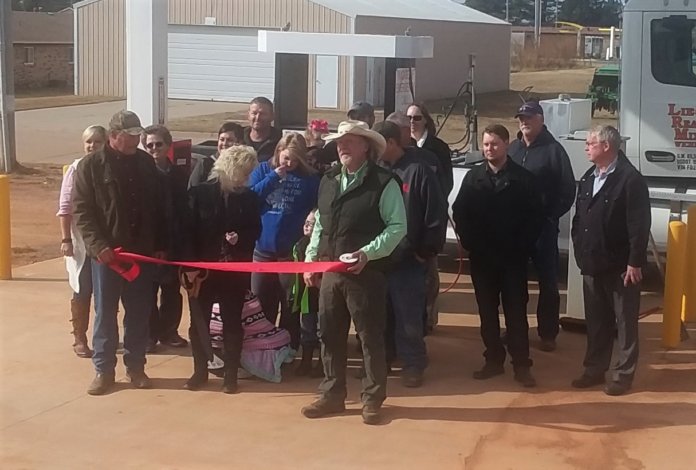 Last Friday, Mid-Kansas CNG celebrated the grand opening of a new compressed natural gas (CNG) fueling station at 636 Thompson St. in Kingman, Kan., with a ribbon cutting by the Kingman Area Chamber of Commerce and a luncheon.
Owners Mark Molitor and Mattie Giefer hosted the ceremony, along with representatives from Central Kansas Clean Cities (CKCC) and Kansas Gas Service. The event also featured demonstrations of CNG refueling and a tour of the station's compressor system. The station is open to the public 24 hours daily for refueling of CNG vehicles from autos to tractor trailers.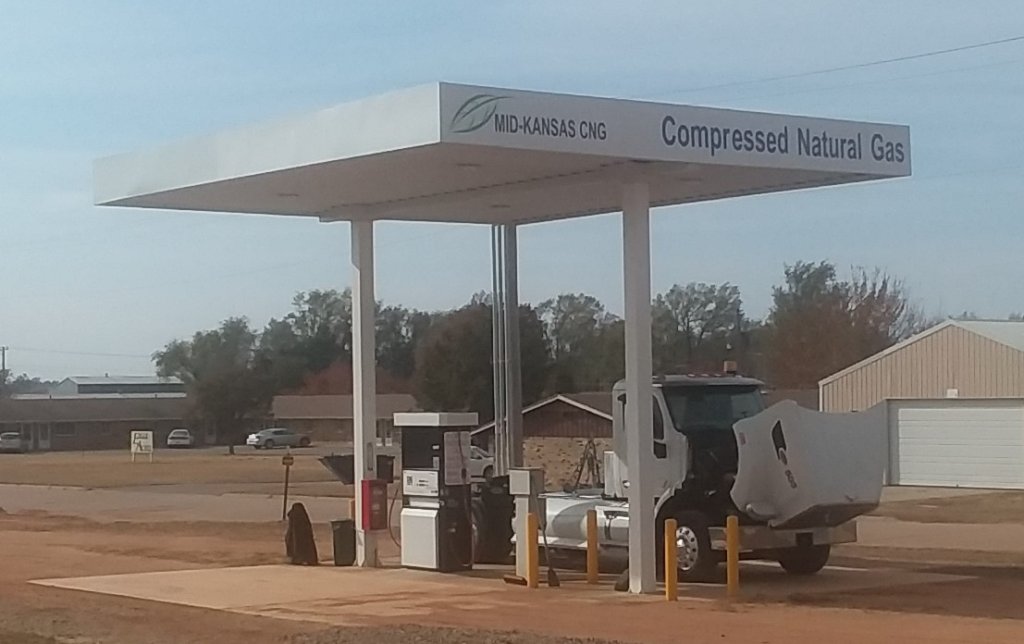 According to CKCC, Giefer was looking for a cheaper fuel option for his fleet of vehicles with GCI Construction and turned to Molitor, who is in the oil and gas business, for a solution. Together, they formed Mid-Kansas CNG to fulfill the need for natural gas fueling in the Kingman area. After consultation with area trucking companies, they selected a location on the US-54/US-400 corridor. CKCC says the station will fill a CNG fueling gap between Wichita, 50 miles to the east, and Garden City and Liberal, both about 175 miles west. Molitor and Giefer believe that CNG is a more economical and better environmental choice for transportation. They are also open to inquiries about fleet fueling on the site.