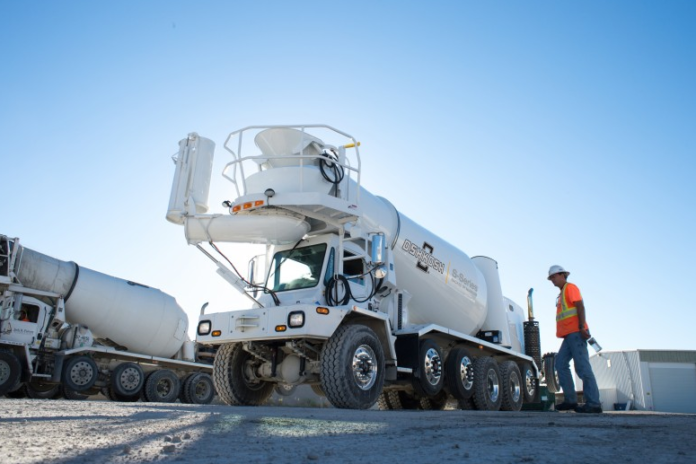 McNeilus Truck and Manufacturing Inc., a concrete mixer manufacturer that provides compressed natural gas (CNG) solutions for heavy-duty fleets, has chosen Luxfer's G-Stor Go Type 4 cylinders and G-Flo valves for its S-Series Front Discharge Mixer CNG fuel system.
According to Luxfer, the Twin Vertical CNG configuration maximizes truck ground clearance without compromising on wheelbase. Vertically installed tanks free up frame space for chute storage, tanks and other components.
The company says the fuel management module features an NGV1 fill port, a defuel port, a manual-shutoff valve and a pressure sensor.
As reported, the system features two Luxfer G-Stor Go Type 4 cylinders that provide 10% additional volume combined with a 30% reduction in weight compared with previous conventional hybrid cylinders. Luxfer says the lightweight, durable tanks are fitted with G-Flo Luxfer valves that provide superior flow even at low tank pressure, which increases range.
Holding 82 diesel gallon equivalents (DGEs) of CNG, the cylinders provide an increase of seven DGEs over the previous model.
McNeilus, with more than 5,000 CNG vehicles on the road from coast to coast, offers a variety of mounting options and fuel capacities, with new configurations constantly in development. CNG systems are installed on heavy-duty vehicles through the company's national network of certified installation centers.