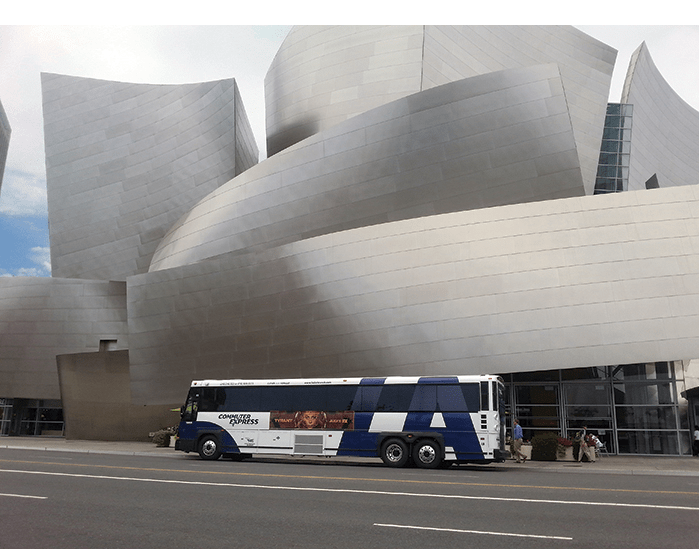 Motor Coach Industries (MCI), a subsidiary of New Flyer Industries Inc., the largest bus and motor coach manufacturer in North America, has announced that the Los Angeles Department of Transportation (LADOT) has added nine more compressed natural gas (CNG) commuter coaches to its fleet.
According to MCI, the new coaches are 45 feet long and were purchased off an option at an estimated cost of $6.8 million. The company adds that with this addition, the LADOT now has a total of 104 MCI coaches all powered by CNG.
The new coaches come equipped with a Cummins ISX-G CNG engine and meet standards under the U.S. Environmental Protection Agency and the California Air Resources Board, which have led to advances in lowering emissions, the company states.
"MCI is proud of all of its long-time public transportation partnerships, but Los Angeles is special because of the city's history working for a cleaner environment," says Patrick Scully, MCI's executive vice president of sales and marketing. "MCI is dedicated to innovation in green mass transit, and we are honored LADOT has put our products to work in their effort."
According to Corinne Ralph, the LADOT's chief of transit, the new 45-foot models serve the agency's goals to improve the quality of express service by replacing older buses, expanding seating capacity and leveraging technology for improved operational integration.
Department officials have commented that such a replacement has been long overdue, as the majority of the old city buses are well past their 12-year life spans.
"The new coaches are already in service, and our passengers love them," Ralph states. "Our ridership is particular. We went with a higher-capacity, 45-foot coach to address the issue of overcrowding on certain routes and added enhancements to provide our riders with a superior experience."
According to MCI, its commuter coach is built with a semi-monicoque stainless steel frame and advanced handling features for a safe ride at highway speeds. The new coaches have wheelchair lifts, padded forward-facing seats for 57 riders, and amenities such as personal reading lights and airflow controls. Options added include bike racks, security cameras, power outlets and USB ports at every seat, and in-cabin Wi-Fi to allow distance riders to work and relax with their digital devices.
As previously reported, the LADOT first announced its intentions to switch to CNG in 2011. The initiative put a total of 95 CNG buses to work in its Commuter Express fleet over a period of three months. This move cost $67 million, with federal grants providing the bulk of the total amount and local transportation funds handling the rest.
Ralph says ever since that first order, "MCI coaches have proven to be reliable on our express routes and have surpassed our expectations in terms of in-service availability."
The LADOT's Commuter Express system connects outlying suburban districts with downtown Los Angeles and other busy centers, including Century City, Westwood, LAX, El Segundo, Pasadena, Glendale, Burbank and Encino. All together, the LADOT operates over 300 vehicles, serving nearly 30 million passengers a year.
Through its Canadian and U.S. subsidiaries, New Flyer Industries Canada ULC and New Flyer of America Inc., New Flyer offers a broad transit bus product line, including the Xcelsior and MiDi models, with a range of drive systems, including clean diesel, natural gas, diesel-electric hybrid, electric trolley and battery-electric. New Flyer actively supports over 42,000 heavy-duty transit buses currently in service.