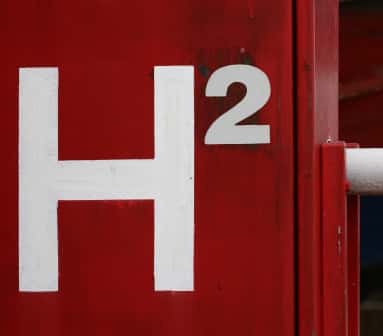 A 2007 Chevrolet Equinox that operated as a General Motors fuel cell research vehicle has passed a milestone for a hydrogen-powered vehicle, topping 100,000 miles of real-world driving.
GM says the vehicle was part of the company's 119-vehicle Project Driveway program, launched in 2007. This 100,000-mile fuel cell Equinox first operated as a fleet vehicle at Walt Disney Co.'s studio in Burbank, Calif., and became an engineering development vehicle driven by as many as 10 GM engineers after Project Driveway concluded.
To date, GM's overall fuel cell test fleet has accumulated nearly 3 million miles – more than any other automaker. By GM's calculations, the fleet has saved 157,894 gallons of gasoline, which translates to more than $552,631 in avoided fuel cost.
The company is currently building a new Fuel Cell Development Laboratory in Pontiac, Mich., where the majority of the company's future fuel cell development work will take place. GM previously announced two fuel-cell-related collaborations this year with Honda and the U.S. Army Tank Automotive Research, Development and Engineering Center, respectively.
'We believe hydrogen fuel cell technology holds tremendous potential to one day help reduce our dependence on petroleum,' says Charlie Freese, executive director of GM's global fuel cell engineering activities. 'The resilience of our test fleet and new research partnerships are helping us reach this goal.'