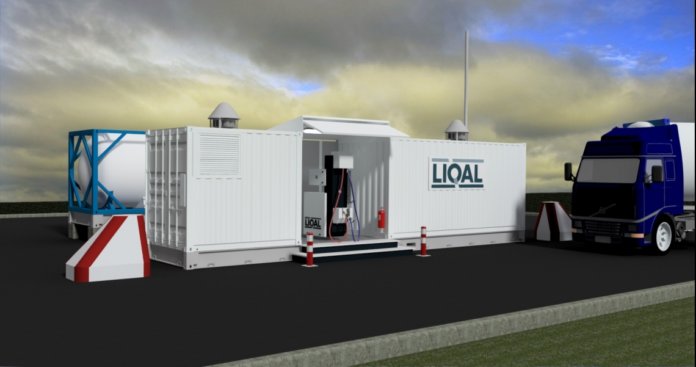 Netherlands-based LIQAL, a turnkey supplier of small-scale liquefied natural gas (CNG) systems, has developed a new skid-mounted LNG refueling station.
The completely pre-fabricated and transportable LNG refueling unit, dubbed the "MRU," is SIL-2 classified and complies with the latest international standards and regulations, including ISO 16924, says LIQAL.
Any tank type, including mobile ISO storage, can be connected to the MRU, which also holds space for LIQAL's micro liquefaction technology. The MRU also allows two-sided LNG refueling and the addition of compressed natural gas fueling.
LIQAL also incorporated on-the-fly saturation; a vapor return economizer; a Measuring Instruments Directive-certified LNG fuel dispenser with a patented heated and purged nozzle docking bay; and a 24/7 iSCADA remote monitoring system.
After turnkey supply and commissioning of the MRU, LIQAL also supplies operations and maintenance of the system (if requested by the client).