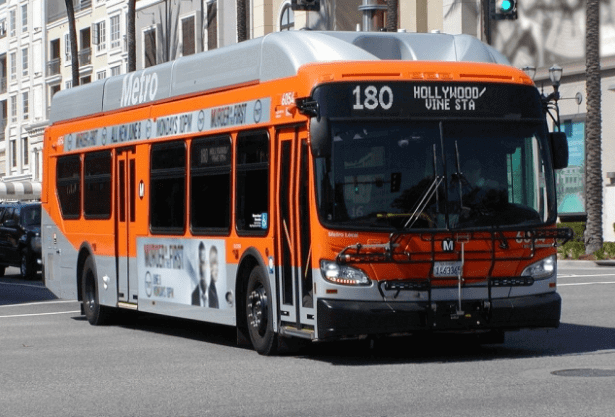 The Los Angeles County Metropolitan Transportation Authority (Metro) recently completed an engine retrofit project to reduce emissions on a significant number of its fleet of more than 2,200 compressed natural gas (CNG) buses.
Metro repowered 125 of its transit buses with the Cummins Westport ISL G Near Zero and L9N heavy-duty natural gas engines, which are expected to reduce emissions of nitrogen oxides (NOx) by 90% and greenhouse gases by 9%.
California's Mobile Source Air Pollution Reduction Review Committee (MSRC) provided Metro with $1,875,000 to complete the installation of the lower-emitting engines in its fleet of 45-foot buses. The MSRC allocates clean transportation funding from a $4 surcharge on vehicle license fees, specifically to be used for local projects designed to reduce air pollution from motor vehicles.
"While people on the street won't really notice the new engines, residents in our communities will benefit by the reduction in nitrogen oxides and greenhouse-gas emissions," says James Butts, board chair of Metro. "We are appreciative of the funding grant from the MSRC to complete this important conversion."
"Metro is always looking at innovative solutions and new technologies to improve performance and reduce emissions," says Metro's CEO, Phillip A. Washington. "These new low-emission engines will help the agency reduce its carbon footprint and provide clean, reliable service for our customers."
Over its nearly 30-year history, the MSRC has distributed more than $440 million in funding to clean air projects throughout Los Angeles, Orange, Riverside and San Bernardino counties.