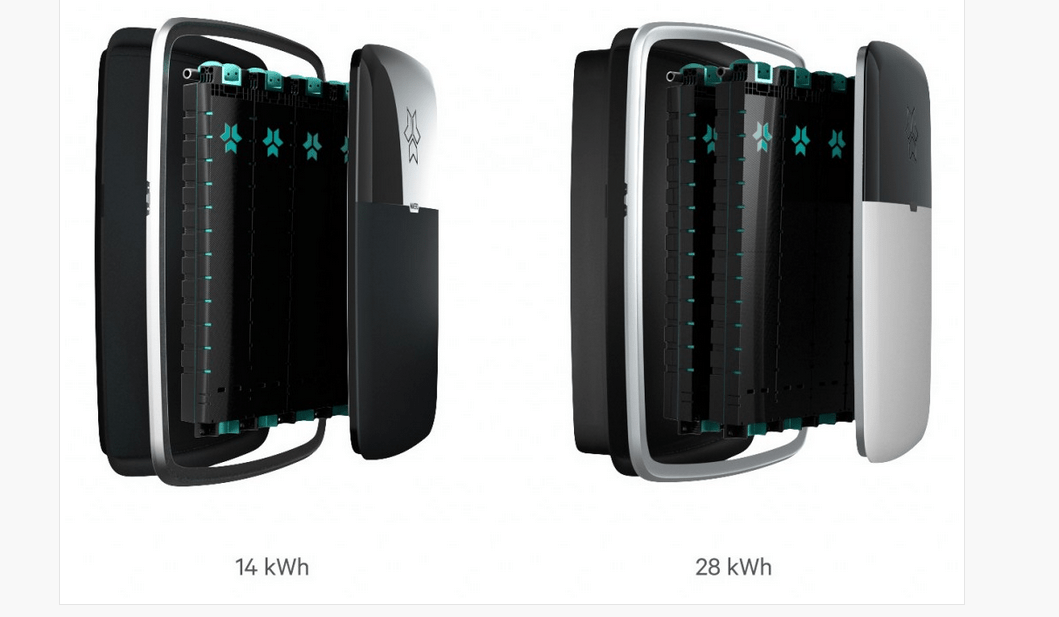 Austrian manufacturer of high-performance batteries Kreisel Electric has introduced MAVERO, a wall-mounted home energy storage system that stores electricity from renewable energy sources, which can provide faster charging for electric vehicles (EVs).
According to Kreisel, the Li-Ion battery packs are available in four different sizes, with usable capacity ranging from 8 kWh to 22 kWh, and the company expects first deliveries to occur in early 2017. The discharge power ranges from 4.8 kW to 9.6 kW in the voltage range from 288 V to 384 V, the company says.
The company release states that EV owners will benefit from this system, as it enables accelerated loading with 100% self-generated electricity. Compared to competitors, the efficiency rate is unrivaled at 96% and the space requirement is considerably lower. With an installation volume of 1.95 dm3/kWh, Kreisel is able to achieve 70% more capacity in the MAVERO system in roughly the same size, thanks to their proprietary high-performance batteries.
According to Kreisel, the system is modular and can be installed quickly by a single technician at a relatively low cost. The modular design also offers flexible optimization based on your energy needs, since additional modules can be added later. An ambient interface LED communicates the battery level and the charge and discharge activities. Ultimately, the retail price should be under EUR 700 per kilowatt-hour.
Whereas MAVERO is designed to provide enough energy each day for the average household, the models MAVERO 20 and 28 have a higher capacity for more demanding applications such as charging EVs.