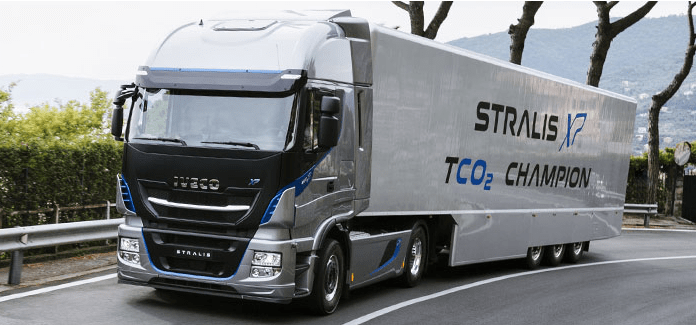 Iveco, an Italian industrial vehicle manufacturing company, has introduced the New Stralis NP natural gas truck, which runs on compressed natural gas (CNG) and liquefied natural gas (LNG), at its manufacturing base in Madrid.
According to Iveco, the natural gas truck is designed for extra-long-haul operations, featuring Smart EGR, which works in combination with Iveco's patented HI-SCR after-treatment system to optimize combustion, resulting in significant fuel savings over long distances.
The company says that the New Stralis XP builds on the foundation of the Stralis Hi-Way, launched in 2012 and crowned "International Truck of the Year 2013." Featuring the Iveco Cursor 9 Natural Power Euro VI engine, this truck delivers 400 hp and 1,700 Nm torque.
Iveco asserts that the improvements and new features of the vehicle will generate a fuel savings of up to 11%, while the new services add further savings of up to 3%. Altogether, product features and services on the Stralis XP work together to reduce the total cost of ownership in long-haul missions by 5.6%.