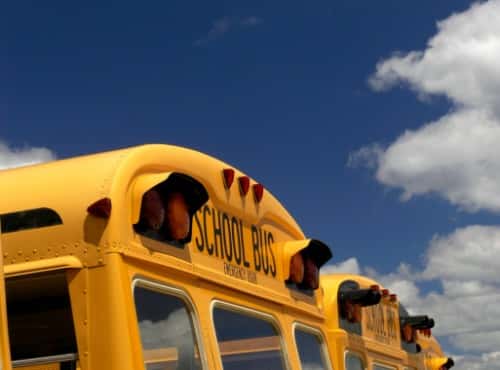 The DeKalb County Central United School District received an award for Outstanding Achievement in the Deployment of Propane School Buses at the 13th annual Greater Indiana Clean Cities Coalition Stakeholder Awards and Legislative Luncheon. This annual event celebrates stakeholders and leaders who are working toward reducing the nation's dependence on foreign oil and providing Hoosier jobs and economic benefit to Indiana.
"We are honored to have received the award recognizing our commitment to propane buses," says Renee Dawson, the school district's director of transportation. "In addition to the emissions reduction, we have realized tremendous cost savings and improved safety for our students."
DeKalb County Central United School District transports over 3,300 students daily, accumulating more than 1 million miles during the school year. There are 64 buses in the fleet, of which three propane buses are currently on the road.
The district plans to add an additional five propane units at the start of the 2016-2017 school year, replacing five diesel models.
In the 2015 calendar year, the two propane buses that were on the road consumed 3,469 gallons of propane, displaced 2,429 gallons of diesel fuel, and saved just over $4,500 in fuel dollars. The district received a grant from the Indiana Office of Energy Development last year to purchase the propane buses.
"DeKalb County Central United School District is an established energy efficiency and sustainable best practices leader in Indiana," says Dr. Sherry Grate, superintendent of DeKalb County Central United School District. "The district has worked hard to save money through energy efficient upgrades, resulting in over $8 million in savings. We hope to continue our efforts to improve our school bus fleet and demonstrate our commitment to be good stewards to our students, community, and the planet."
Kellie Walsh, executive director of the Greater Indiana Clean Cities Coalition, calls the district "an active and committed partner in our organization's goal."
"We are proud to recognize their efforts and celebrate their leadership in promoting propane transportation," said Walsh.