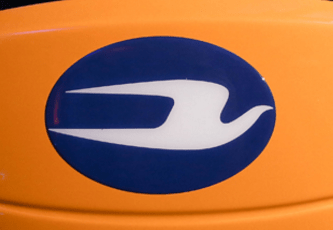 Orland School District 135 in Illinois has partnered with Cook-Illinois Corp. to add 79 Blue Bird Vision Propane buses to its fleet, lowering the district's carbon footprint, while also reducing transportation costs.
According to Blue Bird, these propane-powered buses make up 80% of its school transportation fleet overall.
"Cook-Illinois subsidiary, American School Bus Co., won the bid for our regular education bus services for the 2016-17 school year," says Jerry Hughes, director of risk management and safety for Orland School District. "They presented the benefits of propane-fueled buses that really appealed to us."
Among those benefits, Hughes cites the propane buses' better cold weather starts, ability to heat up quickly, and the removal of diesel fumes around the students and community.
As reported, the Blue Bird Vision Propane buses emit 80% fewer smog-producing hydrocarbons and virtually eliminate particulate matter when compared with conventional diesel. These buses, which run almost 400 routes per day, will reduce nitrogen oxide emissions by over 98,000 pounds and particulate matter by almost 2,500 pounds each year compared with the diesel buses being replaced.
Equipped with Ford Motor Co.'s 6.8 L V10 engine, each bus is powered by a propane fuel system from ROUSH CleanTech, a Ford QVM-certified alternative fuel vehicle manufacturer.
"More than 600 school districts across the nation are experiencing the environmental and economic benefits of Blue Bird's propane buses," says Phil Horlock, president and CEO of Blue Bird Corp. "We are thankful to our partner Cook-Illinois Corp. and to our dealer Central States Bus Sales for showing Blue Bird customers the cost- and emissions-reducing benefits of propane."
Thomas O'Sullivan, president of contracts and bids for Cook-Illinois, says that all of the company's subsidiaries would eventually have propane buses available. He adds that routine maintenance is quick, and the 165 Blue Bird Vision Propane and Micro Bird Propane buses run efficiently in any type of weather.
As noted, Cook-Illinois currently pays $0.98 per gallon for propane compared with $1.99 for diesel, and it has seven private fuel locations, varying from 1,000- to 8,000-gallon tank size capacities.
"Cook-Illinois' adoption of propane buses for its school district customers is good for the company, as well as the Chicagoland suburb," says Brian Carney, executive director of school bus and customer support for ROUSH CleanTech. "Propane-fueled buses operate on a fuel that is domestically produced, abundant and affordable."
In addition, Cook-Illinois has deployed 25 new Blue Bird Vision gasoline buses for area school districts. According to Blue Bird, these buses share the same cold weather start-up and noise reduction benefits as their propane-fueled counterparts and use the same Ford 6.8 L V10 engine.
Notably, Cook-Illinois won the 2016 Go Yellow, Go Green award from the National Student Transportation Association for the company's initiative and commitment to greening its fleet, having committed to purchasing only alternative-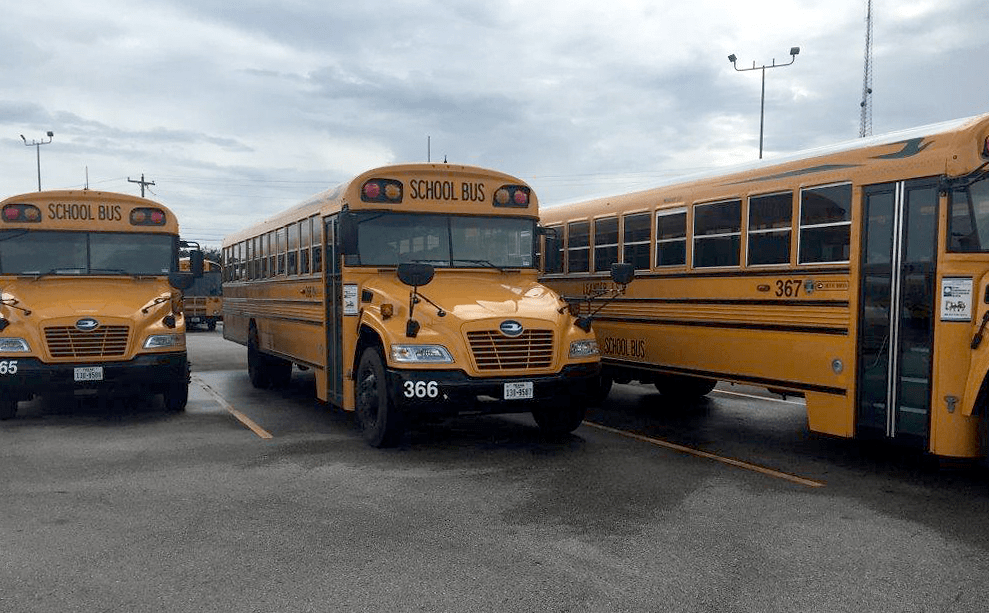 fueled buses in the future.
This deployment marks yet another autogas school bus order for Blue Bird, having previously delivered 24 propane buses to the Leander Independent School District in Texas; 89 propane buses to the Regina Catholic School Division in Canada, nearly quadrupling the number of propane buses in all of Saskatchewan; and 73 Blue Bird Vision buses to the Kyrene School District in Phoenix, which now runs 85% of its entire school bus fleet on autogas.