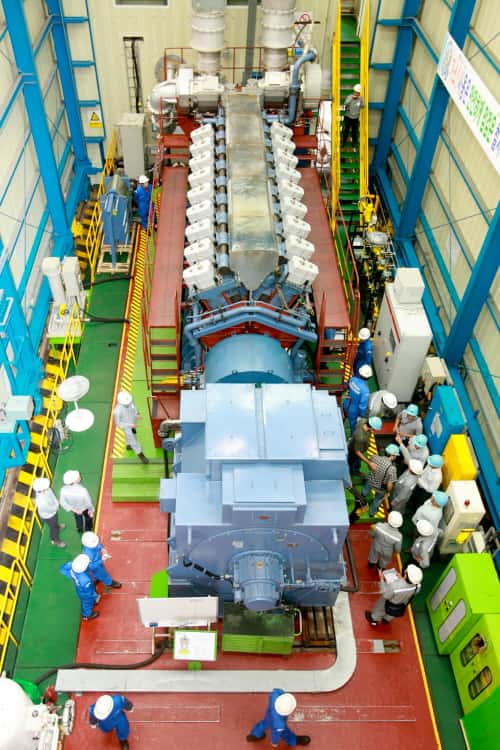 Hyundai Heavy Industries says it has begun exporting its HiMSEN H35/40GV natural gas engine – a 13,000 hp liquefied natural gas offering that is tailored to marine applications and offshore facilities.
'Due to high oil prices and strengthening regulations on emissions, the demand for gas engines is increasing,' comments Kim Jeong-hwan, chief operating officer of Hyundai Heavy's engine and machinery division. 'We expect these high-output gas engines to help Hyundai Heavy expand our product lines, diversify target markets and boost sales.'
The company says the new engine emits 20% less carbon dioxide than diesel engines, reduces NOx emissions by 97% and improves engine performance by 47%.