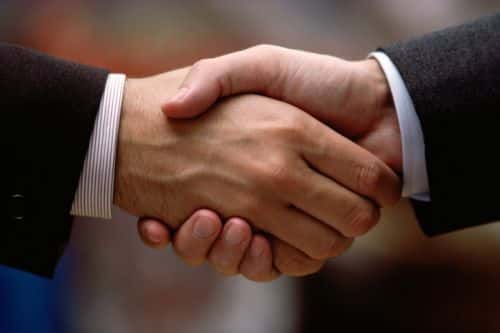 Westport Innovations Inc. and Fuel Systems Solutions Inc., parent company of IMPCO Automotive and other clean-transportation technology firms, have entered into a merger agreement. The companies say the merger will create a premier alternative fuel vehicle and engine company. The proposed deal is subject to several approvals.
Under the terms of the agreement, Westport will acquire all of the outstanding shares of Fuel Systems common stock in a stock-for-stock transaction under which Fuel Systems shareholders will receive 2.129 Westport shares for each share of Fuel Systems common stock they own at closing, representing a 10% premium to Fuel Systems shareholders based on the closing trading prices of Westport's and Fuel Systems' shares on Aug. 31, 2015, or an implied value to Fuel Systems shareholders of $7.54 per share.
The partners say the combined company will trade on both the TSX and NASDAQ under the Westport Fuel Systems name and be headquartered in Vancouver, Canada, with a new business unit called Fuel Systems Automotive and Industrial Group. This new unit will represent the combination of Fuel Systems with Westport's operations unit; its automotive division will be headquartered in Cherasco, Italy, and its industrial division will be headquartered in Santa Ana, Calif.
According to the companies, the merger combines 17 brands in the automotive and industrial space and will allow customers and stakeholders to benefit from the consolidation of technologies and the expansion of product portfolios, long-standing OEM relationships and global distribution networks. The new entity will conduct business in more than 70 countries.
In addition, the partners say the combined company will have filed over 500 patents in compressed natural gas, liquefied natural gas, and propane autogas parts and systems worlwide.
'The merger of these two organizations, both rich in technology innovation and with proven track records of manufacturing, production and sales, will provide greater breadth of alternative fuel systems solutions as products and development engineering to OEM partners globally,' says David Demers, CEO of Westport.
'We expect that the increased scale of products and consolidation of facilities will produce both cost-efficiencies and enhanced products, ultimately creating value for all our customers and our shareholders," continues Demers. "This transaction marks a milestone in our strategic plans, whereby Westport will realize increased sales and significant cost-efficiency opportunities while continuing to focus on the development, validation and launch of its proprietary Westport HPDI 2.0 and enhanced spark ignition technology.'
'After conducting a lengthy strategic evaluation process, Fuel Systems' strategic oversight committee determined that this opportunity creates significant returns for the shareholders of Fuel Systems,' states Mariano Costamagna, CEO of Fuel Systems Solutions.
'Bringing together these two premier companies in alternative fuel technology combines our technology expertise and long-standing relationships with global OEMs, our strong shared focus on improving profitability, and aligns our corporate cultures, creating an ideal fit," adds Costamagna "Through this transaction, we are creating a strong platform for growth in all of our addressable markets from which to best serve our customers. Our combined businesses and brands mean increased scale and relevance both internationally and in the U.S. We are confident that we have found the right partner and look forward to working together as we integrate the two companies.'
Demers and the rest of the Westport executive team will lead the combined company, while Costamagna, who is retiring as CEO of Fuel Systems, will serve in a senior advisory position of the company's new business unit, with additional titles in the organization to be determined at a later date. The companies say top talent across the combined organization will be evaluated and retained based on the organization's new structure.
Although the companies' respective boards of directors have unanimously approved the transaction, the merger is subject to regulatory approvals, including expiration or termination of the applicable waiting period under the Hart-Scott-Rodino Antitrust Improvements Act and other customary closing conditions. The transaction is also subject to the required approval of both Fuel Systems and Westport's shareholders. To date, shareholders owning 34% of Fuel Systems and 15% of Westport outstanding shares have each agreed to vote their shares in favor of the merger.
Subject to the satisfaction of closing conditions and receipt of required approvals, the companies anticipate closing the transaction in the fourth quarter of this year. Westport and Fuel Systems will operate as separate companies until that time.
Following closing, existing Westport shareholders will hold approximately 64% of the combined company and Fuel Systems shareholders 36% of the combined company on a fully diluted basis.
According to the partners, the transaction will result in a combined equity value of $351 million based on the closing trading prices for the shares of both companies on Aug. 31, 2015, and combined annual revenues ranging from $380 million to $405 million projected for 2015.
Rothschild acted as financial advisor to Westport, and JP Morgan acted as financial advisor to Fuel Systems on the transaction. Willkie Farr & Gallagher LLP and Bennett Jones LLP acted as legal advisors to Westport, while Skadden, Arps, Slate, Meagher & Flom and Day Pitney acted as legal advisors to Fuel Systems.