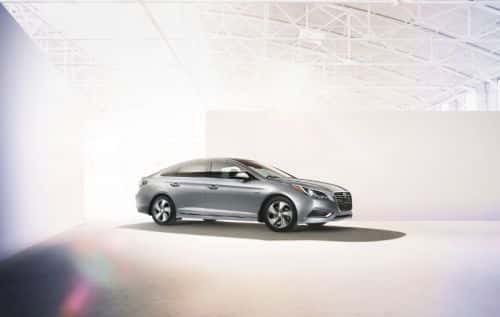 The Hertz Corp., which includes the Hertz, Dollar and Thrifty brands, has announced the expansion of its Green Traveler Collection fleet to include the 2016 Hyundai Sonata Hybrid in select cities across the U.S.
'Hertz is always looking for opportunities to improve and grow our sustainability efforts, as well as provide customers vehicle rental options that are fuel efficient, so we're excited to add the newly redesigned Hyundai Sonata Hybrid to our green fleet,' says Tom Frese, senior vice president of fleet and procurement.
According to Hertz, the new Sonata Hybrid is rated at 40 mpg city and 44 mpg highway. The new vehicle is available to rent at airports including Los Angeles, Orange County, San Francisco, Atlanta, Dulles International and Chicago, as well as in cities such as San Jose, San Diego and Long Beach, Calif.; Portland, Ore.; and Denver.
Hertz says the new Sonata Hybrid is just one of the company's smart mobility rental choices available in its Green Traveler Collection, a line of hybrid, electric and clean diesel vehicles that have fuel efficiency ratings starting at 33+ highway mpg.