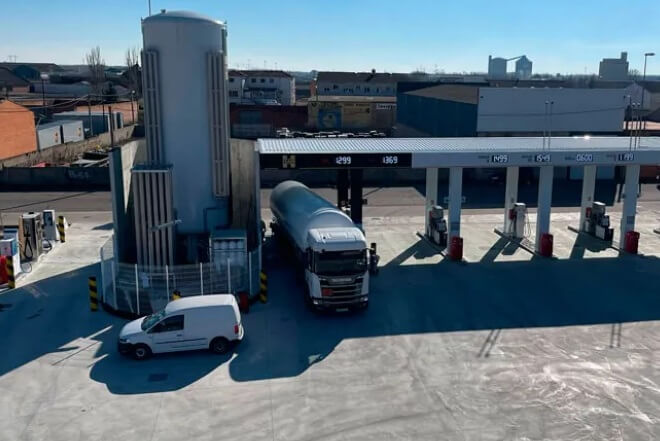 HAM Group has opened a new combined liquefied natural gas (LNG) and compressed natural gas (CNG) refueling station in Benavente, Zamora, located at Cañada Berciana 9A next to the A-6 (one of the six radial highways in Spain) and the N-630, one of the longest national highways in Spain.
The new station, which was designed and built by HAM Criogénica, has two LNG dispensers (three total hoses) to refuel trucks and heavy vehicles and two CNG dispensers (also three total hoses) to refuel light-duty vehicles.
The station is open 24/365 and allows payments to be made with any credit or debit card or with the HAM Card for professional use. It is remotely monitored and offers 24-hour technical assistance.
HAM has a network of more than 115 service stations located on the main transportation routes in Europe.