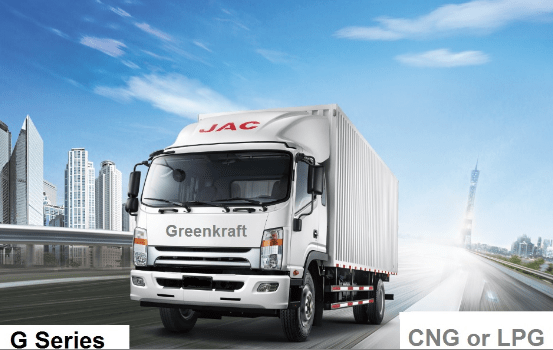 Greenkraft Inc., a major manufacturer of alternative fuel automotive products, says that it plans to expand to a bigger factory in 2017 and also introduce an entire new line of trucks called the G3 and G4, which are larger-sized trucks in weights of 26,000 lbs and 33,000 lbs, respectively, that run on compressed natural gas (CNG) and propane fuel.
According to the company, the new factory expansion will be located close to the current Greenkraft headquarters to make for a seamless transition and rollout of the new truck lines. The new facility will include several overhead cranes, assembly lines and an expanded parts division.
The company says this new expansion is to fulfill demand for both current models and the new ones, which has dramatically increased in the past few months.
George Gemayel, CEO of Greenkraft Inc., says, "Greenkraft is going to revolutionize the trucking industry with the introduction of these new 26,000- and 33,000-lb trucks that run on CNG and propane fuel. The only way we can meet the increased demand for Greenkraft products is to expand our current factory. This expansion is one of many factors that will substantially increase the company's revenue in 2017."
This news comes close on the heels of Greenkraft's recent announcement that many major U.S. cities are now using its alternative fuel trucks for their daily operations, reporting that it has been regularly winning these bids throughout the country. The company says it has already filled thousands of dollars' worth of truck orders for these cities, with even more orders currently in the pipeline.