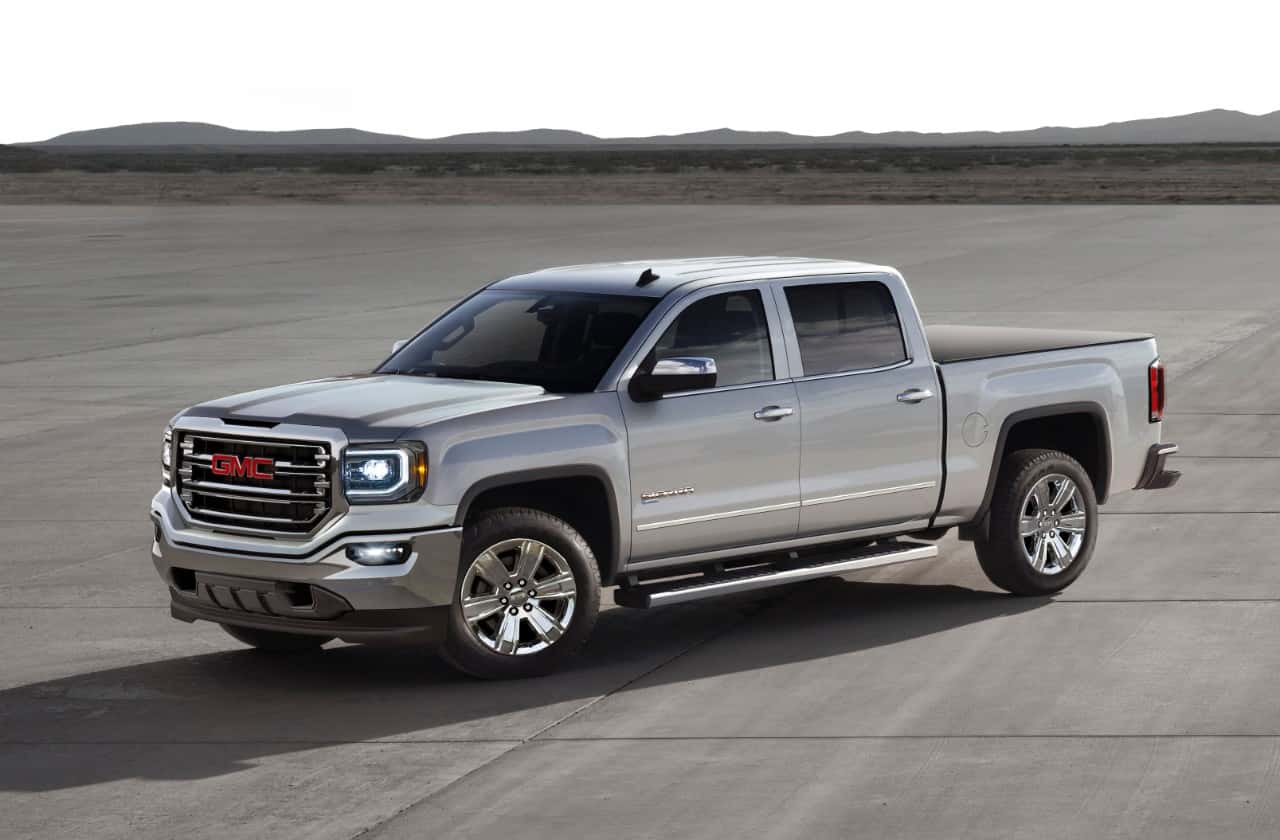 The GMC Sierra 1500 and Chevrolet Silverado 1500 pickups will begin offering GM's eAssist mild-hybrid technology to help achieve up to 13% greater city fuel economy.
Starting this spring, the new eAssist system will be exclusively available on the 2016 Sierra 1500 SLT crew cab two-wheel drive with the SLT Premium Plus package. GM says it will monitor the market closely, producing 200 Sierra eAssist models for California and adjusting production as appropriate moving forward. GM will also make 500 Chevrolet Silverado 1500 eAssist models to sell in California as well.
GM briefly sold pickups and SUVs with its two-mode hybrid system that offered negligible fuel economy improvements but canceled those models after just a couple of years on the market.
Compared with a Sierra 1500 with a 5.3-liter V8 engine and eight-speed automatic transmission, the Sierra with eAssist offers an Environmental Protection Agency-estimated 18 MPGcity – a 2 MPG improvement – while highway fuel economy also improves by 2 MPG to 24 MPG. The combined estimate improves 2 MPG to 20 MPG. The 5.3-liter eAssist V8 has a GM-estimated 355 hp and 383 lb-ft of torque.
The eAssist system includes a 24-cell, air-cooled 0.45 kWh lithium-ion battery pack, located under the center console (or front bench seat). It adds only about 100 pounds to the vehicle's curb weight. eAssist was first offered on the 2012 Buick LaCrosse.
A compact induction motor, located on the accessory drive, provides 15 kW of peak regenerative capability, thanks to advanced software controls based on the Chevrolet Volt. It performs like an electric torque booster, providing up to 44 lb-ft of torque and up to 13 hp (9.7 kW) of additional boost in high load situations. There's also a liquid-cooled power inverter module located under the hood.
GM says it also improved the aerodynamics on the Sierra eAssist by 6%, and additional features such as Active Fuel Management and Start/Stop, help contribute to the Sierra's improved fuel economy.
Although GM has not set a price for the eAssist pickup models, the automaker has noted the system typically only adds about $500 to the price. The hard part won't be paying the extra cost, but rather finding one of the 200 Sierra eAssist models GM plans to sell in California.