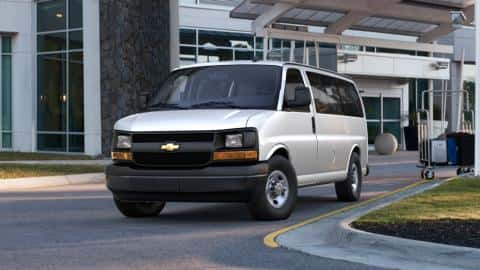 GM will begin offering the 2.8 liter Duramax four-cylinder diesel engine in 2017 Chevy Express and GMC Savana cargo and passenger vans, the automaker has announced. The engine will be available on 2500 and 3500 models in both short- and long-wheelbase variants.
The four-cylinder Duramax engine first debuted in the Chevy Colorado and GMC Canyon midsize pickups last year. Backed by an eight-speed automatic transmission, the Duramax engine produces 181 hp and 369 lb-ft of torque while delivering up to 31 MPG on the highway, according to the U.S. Environmental Protection Agency.
GM has not said what it expects Duramax-equipped vans to achieve for fuel economy. The popular 6.0 liter V8 that many GM vans come equipped with is rated at just 16 MPG on the highway.
The Duramax-powered Chevy Colorado and GMC Canyon are currently the most-efficient pickup trucks in the U.S. market. GM currently assembles both its midsize pickups and its commercial vans at the Wentzville, Mo., plant near St. Louis.