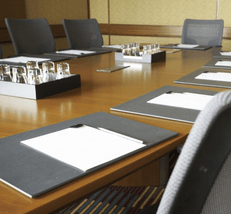 The Georgia Public Service Commission has approved a plan recently submitted by Atlanta Gas Light (AGL) that is intended to bolster the area's compressed natural gas (CNG) vehicle fueling infrastructure.
AGL can now invest more than $11.5 million in CNG fueling technology at up to 10 stations. The new CNG stations, which would be constructed over the next five years, will be located throughout metro Atlanta and along major transportation corridors in the state, depending on demand.
AGL will provide a new CNG service under a commission-approved rate to retail station owners. A portion of the proceeds from the program would also allow AGL to offer low-cost leases of home refueling appliances to individuals that own CNG vehicles.
'Fleet owners and vehicle manufacturers recognize the significant price advantage CNG holds over petroleum, and now AGL will be ready to serve the market as these Georgia-based commercial and municipal fleets switch to CNG,' says Ian Skelton, director of AGL's natural gas vehicle program.
AGL will own and maintain the CNG equipment connected to its traditional natural gas distribution system and provide utility services to station owners. Transportation delivery charges and actual costs associated with operations and maintenance will be collected from the retailers. Revenue collected from a separate equipment utilization fee will be placed in a reserve account to fund a portion of the cost of leasing home refueling appliances, constructing additional CNG facilities, and making replacing major components of the CNG equipment.