British Columbia-based energy company FortisBC has cut the ribbon on a new compressed natural gas (CNG) fueling station in Kamloops, B.C. FortisBC, which NGVAmerica recently named the trade group's 2017 Natural Gas Fleet Program Award recipient, says the new station furthers its commitment to providing cleaner energy solutions for its customers.
FortisBC is dedicated to investing in infrastructure to develop natural gas for transportation  in the city of Kamloops and throughout the British Columbia province. The size of the station, as well as the convenient location close to the highway and the Kamloops commercial and industrial area, makes the station ideal for providing fuel to CNG-powered vehicles in the region, the company adds.
"For British Columbia's medium- and heavy-duty fleet operators, fuel is one of their biggest costs. Our new CNG station in Kamloops has been designed to be open to any non-FortisBC company wanting to green their fleet both in terms of a fuel savings and using a cleaner fuel," says Sarah Smith, FortisBC's director of natural gas for transportation. "We now have more than 700 vehicles on the road today, and operators are realizing anywhere from 25 to 40 percent reduction in fuel costs."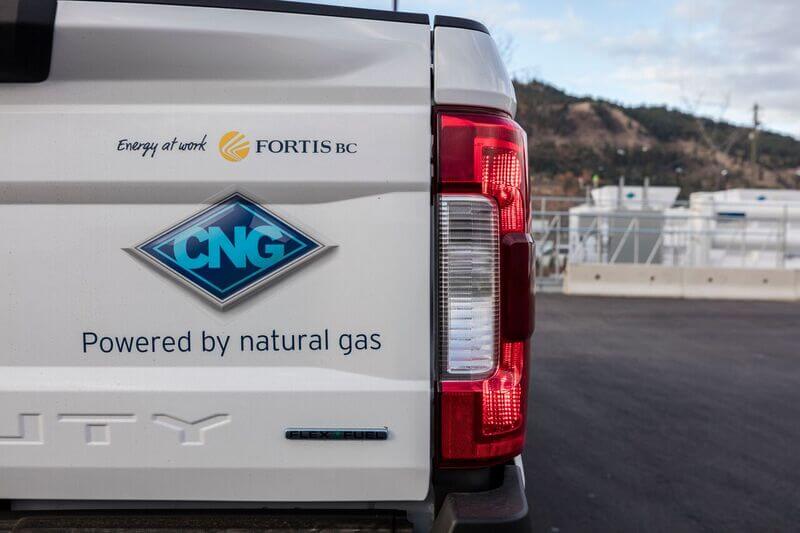 "In terms of lower emissions, the transportation industry in B.C. is responsible for the largest share, 37 percent, of provincial greenhouse gas emissions," she adds. "Natural gas trucks and vans have greenhouse gas (GHG) emissions that are 15 to 25 percent lower than diesel vehicles, as well as having 95 percent lower particulate matter emissions. Therefore, converting fleets and vehicles to natural gas not only helps the province meet GHG reduction goals, but it also helps improve air quality in the communities in which they operate."
According to FortisBC, natural gas refueling has taken place in the Canadian province since the mid-1980s at existing retail gasoline stations that have a separate refueling island for natural gas. The energy company notes CNG is similar to the natural gas it provides its customers to heat their homes and businesses, dry clothes and cook food. The main difference, of course, is that CNG is stored under pressure and used to fuel vehicles.
FortisBC adds that all of its CNG fueling stations are designed to strict codes and standards and must be inspected and secure approvals by multiple safety authorities prior to the station becoming operational.