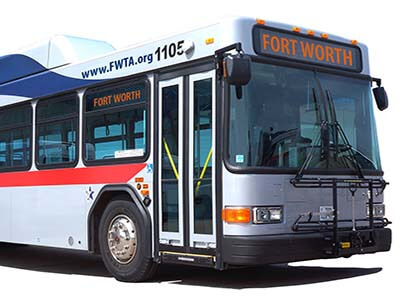 The Fort Worth Transportation Authority (FWTA) has selected Trillium CNG, part of the Love's family of companies, to provide a series of upgrades to its existing compressed natural gas (CNG) fueling facility. Trillium was selected as the result of a competitive solicitation process. In addition to providing operations and maintenance services, Trillium will upgrade aging equipment, which will help FWTA operate approximately 200 CNG vehicles more efficiently.
"Fort Worth Transportation Authority was an early adopter of compressed natural gas and has seen the environmental and cost-saving benefits associated with it," says Bill Cashmareck, managing director of Trillium CNG. "The improvements ensure FWTA can continue its commitment to CNG while providing reliable service to its riders in Tarrant County."
The private station, located at 1600 E. Lancaster Ave. in Fort Worth, Texas, fuels FWTA's fleet of buses, paratransit and support vehicles, which all operate on CNG. A new gas line supplied by SiEnergy will increase pressure to the fueling station. Trillium will replace three gas-powered compressors to electric-drive compressors, upgrade the dryer and replace all six fueling dispensers. Trillium was also selected to replace the two remaining gas-powered units with new gas-powered compressors. The company says the upgrades will allow buses to fuel faster, while providing a substantial decrease in operating cost to FWTA. All works is expected to be complete by late 2018.
"I am excited about kicking off this project with Trillium," states Bill Wagner, director of facilities for FWTA. "It will be a great improvement to our facility, and working with a company like Trillium makes it so much easier to manage."
Trillium began supporting the FWTA station in 2011 with operations and preventive maintenance services. Over the years, Trillium replaced one compressor, one gas dryer, and most recently performed a controls and valve panel upgrade.
The FWTA is one of many locations within Trillium's extensive owned and operated station network within the state of Texas. The state has continued to make a push to use natural gas as a transportation fuel in an effort to focus on clean and local energy resources.