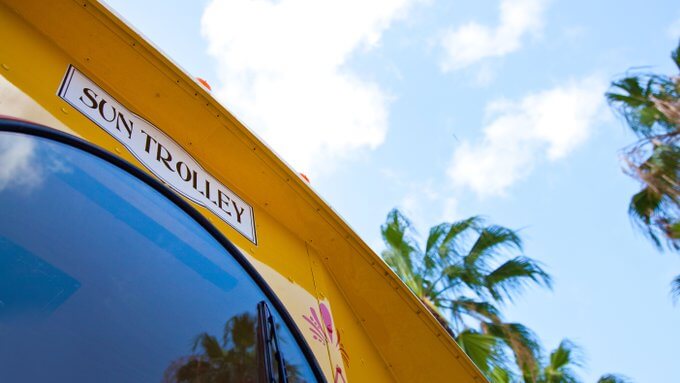 The Downtown Fort Lauderdale Transportation Management Association (TMA), the nonprofit agency that manages the city's Sun Trolley and Riverwalk Water Trolley public transit services, says it is investigating alternative fuel options for its new fleet.
As a part of this research, the agency will be continuing the testing of an electric bus and two propane-fueled vehicles that were first introduced in August 2019.
The electric bus, which seats 22 passengers with additional standing room, was recently providing free service on select Sun Trolley routes. The propane buses hold up to 20 seated passengers and will continue to operate on the Sun Trolley Neighborhood Link. The propane vehicles are being leased to the City of Fort Lauderdale by Broward County as part of its Community Shuttle Service program, and the electric vehicle is on loan from an electric vehicle manufacturer.
"We are testing the capability of propane and electric buses for fuel efficiency, operational capacity and public acceptance as we get ready to build our new fleet," says Robyn Chiarelli, executive director of the TMA.
"With approximately 25,000 passengers per month, the Sun Trolley continues to be a vital component to the public transportation system in greater Fort Lauderdale, and we want to ensure our new fleet will be environmentally sustainable for years to come," adds Greg Stuart, TMA board chair.
These buses are the first in a series of alternative fuel vehicles that will be tested throughout the city. A survey is being distributed to obtain feedback from passengers on reliability, comfort and overall satisfaction.