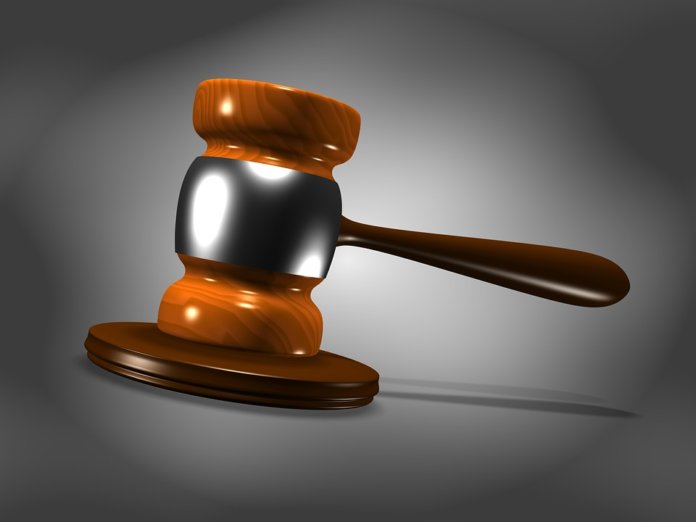 An indictment was unsealed on Thursday charging Martin Winterkorn, the former CEO of Volkswagen AG, with conspiracy and wire fraud in connection with VW's scheme to cheat U.S. diesel vehicle emissions requirements.
According to the U.S. Department of Justice (DOJ), the superseding indictment, issued by a federal grand jury sitting in the Eastern District of Michigan, charges Winterkorn with four counts of violating federal law.
The first count charges that Winterkorn conspired with other senior VW executives and employees to defraud the U.S., defraud VW's U.S. customers, and violate the Clean Air Act by making false representations to regulators and the public about the ability of VW's supposedly "clean diesel" vehicles to comply with U.S. emissions requirements. The remaining three counts charge Winterkorn with wire fraud in connection with the scheme.
"If you try to deceive the United States, then you will pay a heavy price," says Attorney General Jeff Sessions. "The indictment unsealed [on Thursday] alleges that Volkswagen's scheme to cheat its legal requirements went all the way to the top of the company. These are serious allegations, and we will prosecute this case to the fullest extent of the law."
According to the DOJ, the indictment of Winterkorn represents the most recent charges into the "Dieselgate" investigation. In March 2017, VW pleaded guilty to criminal charges that it deceived U.S. regulatory agencies, including the U.S. Environmental Protection Agency (EPA) and the California Air Resources Board (CARB), by installing so-called defeat devices in diesel vehicles emissions control systems that were designed to cheat emissions tests. The defeat devices consisted of software designed to recognize whether a vehicle was undergoing standard U.S. emissions testing on a dynamometer or being driven on the road under normal driving conditions, in which case harmful nitrogen oxide (NOx) emissions increased significantly, explains the DOJ.
As part of its plea agreement with the DOJ, VW paid a criminal penalty of $2.8 billion. The automaker also agreed to the imposition of an independent corporate compliance monitor for the duration of its probation, which is at least three years. Subsequently, Larry Thompson was appointed VW's monitor.
Winterkorn, who served as VW's management board chairman and thus VW's highest-ranking executive from January 2007 until September 2015, is the ninth individual against whom U.S. criminal authorities have announced charges in connection with this matter, the DOJ notes.
Two former VW engineers, Oliver Schmidt and James Liang, both German citizens, pleaded guilty to participating in the conspiracy alleged in the indictment and are currently serving sentences of 84 months and 40 months in prison, respectively. Five additional defendants, including former VW executives and senior managers, were indicted in January 2017 but have not been apprehended. Similar to Winterkorn, each of them is believed to be a German citizen and to reside in Germany, according to the DOJ. Finally, one former manager of VW's subsidiary Audi AG, Giovanni Pamio, an Italian citizen, has been charged by complaint and currently remains in Germany pending extradition.
The indictment of Winterkorn alleges that he was informed of VW's diesel emissions cheating in May 2014 and again in July 2015. The indictment further alleges that Winterkorn, after having been clearly informed of the emissions cheating, agreed with other senior VW executives to continue to perpetrate the fraud and deceive U.S. regulators, the DOJ says.
"Volkswagen deceived American regulators and defrauded American consumers for years," says U.S. Attorney Matthew J. Schneider of the Eastern District of Michigan. "The fact that this criminal conduct was allegedly blessed at Volkswagen's highest levels is appalling."
Meanwhile, Volkswagen said on Thursday that it is "stepping up the pace of its comprehensive realignment under the leadership of its new CEO, Dr. Herbert Diess." The automaker particularly notes a "cultural change" at the company – which is "crucial for future corporate success."
Diess said at the annual general meeting of Volkswagen Aktiengesellschaft in Berlin that VW must "become more honest, more open and more truthful – in other words, an upstanding corporate citizen."
Lasting economic success is possible only with a healthy corporate culture, Diess said. Consequently, his first and prime concern is to lay the groundwork for this, especially in "light of the experiences of recent years," says VW.
"We need robust structures, processes and programs. But, most importantly, we must act accordingly, too. Besides abiding by the rules and obeying the law, the key here is always ethics – a clear moral compass," Diess said.