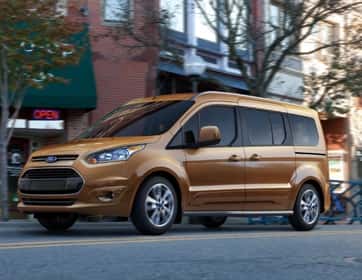 Ford Motor Co. has debuted the all-new 2014 Transit Connect Wagon, which features an optional 1.6-liter EcoBoost engine that is estimated to yield more than 30 mpg on the highway.
The vehicle is offered in two wheelbases and in five- and seven-passenger configurations, and it offers fold-flat seating, a 1,200-lb. payload and more than 100 cubic feet of cargo space, the company says. The standard engine is a 2.5-liter four-cylinder engine paired with a six-speed automatic transmission.
The Transit Connect Wagon will be in North American Ford dealerships in the fourth quarter of next year. The company introduced the Transit Connect van to the North American market in 2009.