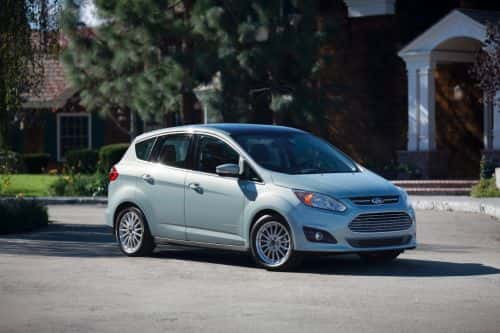 Ford Motor Co. says it is offering competitors access to its electrified vehicle (EV) technology patents in order to help accelerate industry-wide research and development of such vehicles.
In total, Ford says it has more than 650 EV patents and approximately 1,000 pending patent applications on EV technologies. In 2014 alone, the company filed over 400 patents dedicated to such technologies – more than 20% of Ford's 2,000-plus total patent applications that year.
The company currently offers six hybrid or fully electrified vehicles, including the Ford Focus Electric, Ford Fusion Hybrid, Ford Fusion Energi plug-in hybrid, Ford C-MAX Hybrid, Ford C-MAX Energi plug-in hybrid and Lincoln MKZ Hybrid.
"As an industry, we need to collaborate while we continue to challenge each other," says Kevin Layden, director of Ford's electrification programs. "By sharing ideas, companies can solve bigger challenges and help improve the industry."
To access Ford's patents and published patent applications, interested parties can contact the company's technology commercialization and licensing office or work through AutoHarvest, an automaker collaborative innovation and licensing marketplace.
According to Ford, AutoHarvest allows members to showcase capabilities and technologies, then privately connect with fellow inventors to explore technology and business development opportunities of mutual interest.
The patents would be available for a fee.
As part of Ford's increased focus on new technologies, the company says it is set to hire an additional 200 EV engineers this year as the team moves into a newly dedicated facility – Ford Engineering Laboratories – home to Henry Ford's first labs in Dearborn, Mich.
Ford isn't the only automaker to recently offer its patent portfolio for the sake of industry collaboration and innovation: In January, Toyota announced it was making thousands of hydrogen fuel cell patents available royalty free to other vehicle industry stakeholders.
Photo courtesy of Ford: A 2014 Ford C-MAX Hybrid