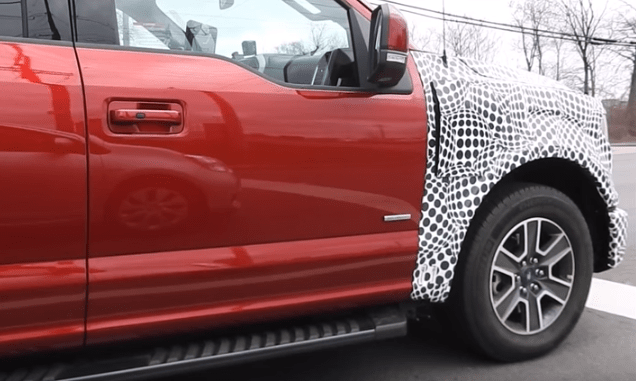 In December, the Ford Motor Co. announced that it would invest $4.5 billion in vehicle electrification, with the goal of bringing 13 new electrified vehicles to market by 2020. Although executives didn't go into too much detail, a hybrid SUV/pickup truck was mentioned as a probable.
Sure enough, spy photographers for AutoGuide caught what they claim was a Ford F-150 plug-in hybrid during on-road testing, indicating that a plug-in pickup could be even closer to production than originally expected.
In the video, a camouflaged charging port can be seen on the F-150's passenger-side fender. Furthermore, the spy photographers claim to have heard the combustion engine shut off and the distinct hum of an electric motor during low-speed driving. It's likely Ford will pair its plug-in hybrid drivetrain with an EcoBoost motor and a 10-speed automatic transmission.
Ford had joined forces with Toyota in 2011 to develop a hybrid pickup, but that partnership dissolved without bearing any fruit. Fiat-Chrysler tested a small fleet of plug-in Ram 1500 pickups before ending its own program, and GM recently debuted a small batch of Chevy Silverado and GMC Sierra pickups with a mild-hybrid drivetrain.
Currently, the only plug-in hybrid pickups on the market are at VIA Motors Vtrux, based on modified GM platforms.