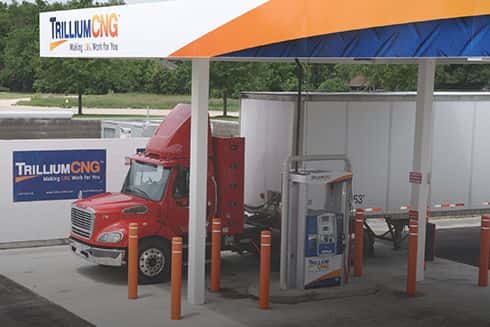 WEC Energy Group, a Milwaukee-based electric and natural gas delivery company, is looking to sell its Trillium CNG subsidiary. Headquartered in Chicago, Trillium CNG is a major provider of compressed natural gas (CNG) station design, construction, and operations and maintenance services.
Integrys Transportation Fuels, doing business as Trillium CNG, recently became a part of WEC Energy Group when WEC acquired utility-focused Integrys Energy Group in July.
Company spokesperson Lisa Prunty tells NGT News that WEC does not believe it is the 'ideal owner' for Trillium, a non-regulated business, and 'will continue to focus on the core regulated business and utility integration.'
Â
"Trillium offers a robust growth profile in a rapidly developing CNG industry, which will require additional investment to flourish," says Prunty. "We see significant value in Trillium, which is a highly respected brand; however, it is inconsistent with our risk profile."
Prunty notes WEC has retained Barclays and Lazard to serve as financial advisors in connection with a potential sale of Trillium CNG.