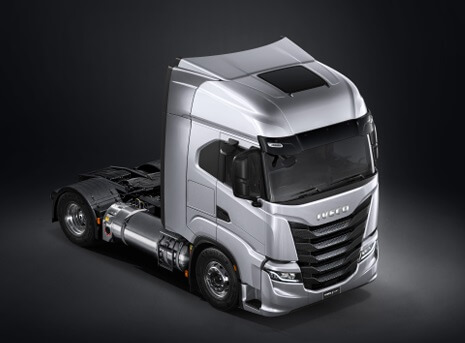 EDEKA Minden-Hannover, a major food retailer in Germany, is converting its entire 700-vehicle fleet from diesel to bio-liquified natural gas (LNG), having already placed orders with IVECO for 275 natural gas trucks.
The IVECO S-Way LNG trucks feature the Cursor 13 NG engine by FPT Industrial, the powertrain brand of Iveco Group. The 275 new trucks will be combined with another 80 LNG-powered IVECO trucks already operating in the EDEKA fleet, which refuels at the bio-LNG filling station located at EDEKA's logistics center in Lauenau, Germany.
"We believe that natural gas is the only mature solution capable of significantly reducing CO2 emissions, and bio-LNG is the only scalable renewable fuel today," says Luca Sra, president of Iveco Group's truck business unit.
EDEKA plans on being fully converted to natural gas vehicles by 2025.