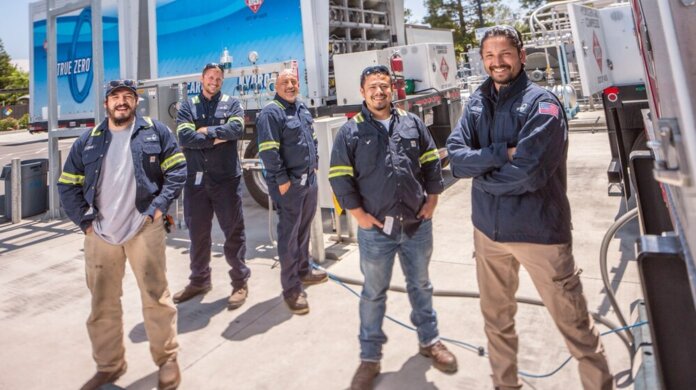 FirstElement Fuel Inc. (FEF), a provider of hydrogen refueling solutions, has received a $7.7 million grant from the California Energy Commission to increase the company's Santa Ana, Calif., manufacturing facility output by more than 10 times.
FEF currently operates a network of hydrogen refueling stations comprising 85 dispensers across 40 station locations and serving hydrogen-powered vehicles across California.
The company's manufacturing facility produces high-tech components and systems for hydrogen refueling stations, including liquid hydrogen cryopump systems. The scale-up of the facility will increase local jobs and reduce greenhouse gas emissions by enabling more zero-emissions transportation.
FEF was awarded the grant through the California Energy Commission's Zero-Emission Transportation Manufacturing competitive grant solicitation. FEF will also contribute at least $14 million to the project.
The manufacturing expansion project will extend through March 2026 and enable FEF to increase by a factor of 10 the number of liquid hydrogen pumps built per year. FEF will also increase its pump testing capability at its hydrogen logistics hub and field-testing facility located in Livermore, Calif., as part of this project.