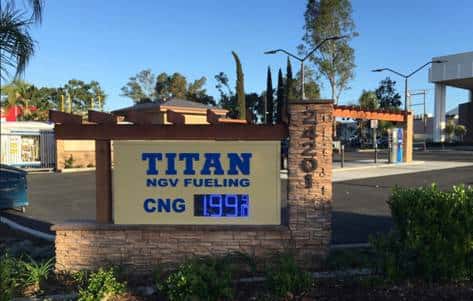 FirstCNG LLC has opened a new compressed natural gas (CNG) station in Lake Forest, Calif.
The facility, branded Titan NGV Fueling, is located just off Interstate 5 at 24201 El Toro Rd. The station provides fueling at up to 12 GGE per minute by utilizing a Galileo Gigabox compressor solution.
'The location we developed has sat as a vacant dirt lot for over 20 years. Now the site is a state-of-the-art natural gas vehicle station devoted to providing clean CNG fueling and is a beautiful entrance to the city,' states Kirk Honour, CEO of FirstCNG.
First CNG says the station will be open 24/7 and has been designed so that customers with a wide variety of vehicles can refuel quickly. For that purpose, the unit has four NGV-2 dispenser nozzles. The station utilizes the 440 hp Galileo Gigabox fully integrated CNG compression system with 250 GGE of buffered storage, a gas dryer, and a supervisory control and data acquisition system. This is the first Gigabox deployed in the U.S.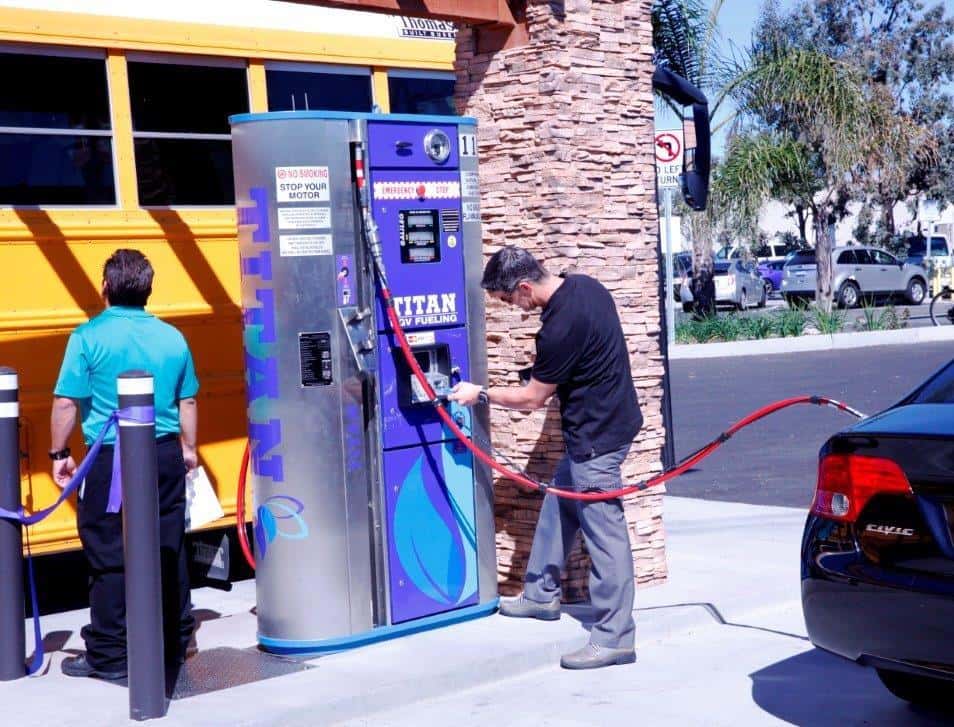 'The purpose of our gas compressors and pumps is to accompany consumers on their shift to a more sustainable future; therefore, we are really proud of bringing our CNG solutions to this city through FirstCNG,' says Osvaldo del Campo, CEO of Galileo Technologies CEO.
Grants from the California Energy Commission's Alternative and Renewable Fuel and Vehicle Technology Program (ARFVTP) and the Mobile Source Air Pollution Reduction Review Committee helped facilitate development of the CNG station.
"It's exciting to see Lake Forest getting its own compressed natural gas station. With CNG offering a 30 percent reduction in carbon emissions over petroleum gasoline, and burning more cleanly than the gasoline and diesel used in older cars and trucks, this station will contribute to improved air quality in Orange County," says Jim McKinney, program manager for ARFVTP. "Even with today's lower gasoline and diesel prices, CNG is the low-cost option for motor fuels, which will save money for consumers and businesses."