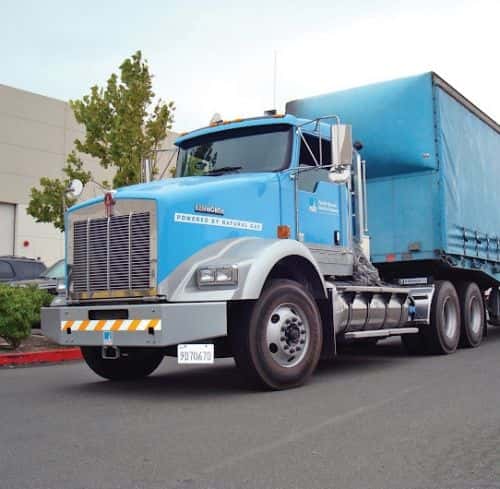 According to a new report from PIRA Energy Group, a consulting firm that performs energy market analyses for more than 500 clients, natural gas is likely to assume an increasingly conspicuous role in the U.S. transportation fuel market.
'The sheer volume of U.S. recoverable gas resources relative to expected demand suggests that benchmark Henry Hub gas prices will remain deeply discounted relative to oil prices beyond this decade,' the company says. 'Furthermore, the lengthy period of low-cost gas relative to oil has tremendously broadened support for the view that inexpensive North American gas is here to stay.'
Notably, PIRA anticipates that the economics of natural gas use in transportation are sufficiently compelling to create a robust market even without subsidies or other incentives from the federal government.
In a 'high case' scenario, demand for natural gas tied directly to natural gas vehicles (NGVs) could reach 14 billion cubic feet per day (BCF/D) by 2030, according to PIRA. Liquefied natural gas (LNG) consumed in Class 8 trucks would be responsible for approximately 70% of that total (10 BCF/D, or 1.7 billion barrels-equivalent of diesel per day (BBe/D)). Lighter-duty fleet vehicles consuming compressed natural gas (CNG) would account for an additional 4 BCF/D (or 700 MBe/D).
The company notes that its more moderate 'reference case' shows an estimated total demand of 7 BCF/D (1.2 BBe/D) by 2030.
Issues such as natural gas refueling infrastructure hurdles and technological uncertainties 'expose our NGV high case to downside risks, especially our heavy trucking fuel scenario,' the firm says. In turn, the reference case anticipates that demand from the Class 8 trucking sector could be as much as two-thirds lower (3.6 BCF/D or 600 MBe/D) than in the high case.
But in the traditional fleet vehicles segment, demand in the reference case is only 15% lower than in the high case: 3.4 BCF/D or 600 MBe/D in 2030. This smaller gap reflects 'less complex hurdles and, therefore, more moderate downside risks' than the group's high-case scenario for Class 8 trucks.
'For fleet vehicles, where the principal NGV alternative to diesel is CNG, the past year has witnessed a striking advance of private initiatives across the stakeholder spectrum,' PIRA says 'A high degree of NGV visibility and share of new orders in the public transit and refuse market are standout examples of CNG vehicle growth taking root.'
The company describes the hurdles facing the long-haul/LNG sector as a classic conundrum: how to 'build a consumer base for trucks that are not yet built, and that also lack a viable fueling infrastructure.' In terms of fueling, PIRA nods acknowledgement to the private sector, where companies such as Clean Energy Fuels are building out LNG infrastructure largely without assistance from the federal government.
On the end-user side, the development of a couple key 'interdependent building blocks' is critical, the report notes.
'Natural gas marketers must sell truckers on the notion that purchasing an LNG truck can be a relatively safe and fast payback investment,' PIRA says, noting that a return on investment should be realized in less than two years.
Additionally, manufacturers must 'produce and sell LNG trucks capable of satisfying the wide ranging needs of commercial trucking.' Here, PIRA points directly at the coming 11.9-liter natural gas engine from Cummins Westport as a likely game-changer.
For more information on the report, contact PIRA's Jeff Steele at jsteele@pira.com.
Photo: An LNG-powered truck from Pacific Gas & Electric's fleet. Photo courtesy of Westport Innovations.