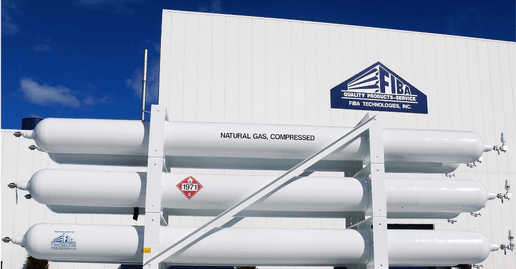 FIBA Technologies Inc., a Massachusetts-based provider of gas containment equipment and services, has acquired Light Store, a California-based manufacturer of Type IV composite vessels.
FIBA expects the acquisition to further diversify its product offerings.
Light Store launched its composite pressure vessels in 2016 in a high-capacity gas transport module that incorporates ultra-lightweight and low-cost carbon vessels. The company was granted a special permit by the U.S. Department of Transportation's Pipeline and Hazardous Materials Safety Administration based on testing per ISO 11515/ISO 11119 and by the American Bureau of Shipping.
"The unique partnering between Light Store's carbon fiber composite technology and FIBA's 60-plus-year track record of manufacturing trailers with ISO 9001 quality standards will make this a product our customers can count on," says Chris Finn, director of sales at FIBA.
He continues, "Our new Type IV product will transport nearly 0.5 million standard cubit feet of compressed natural gas (CNG) in a package that is safer and more reliable than existing high-payload trailers on the market today."
FIBA expects to ship the first Type IV trailer on Dec. 14.