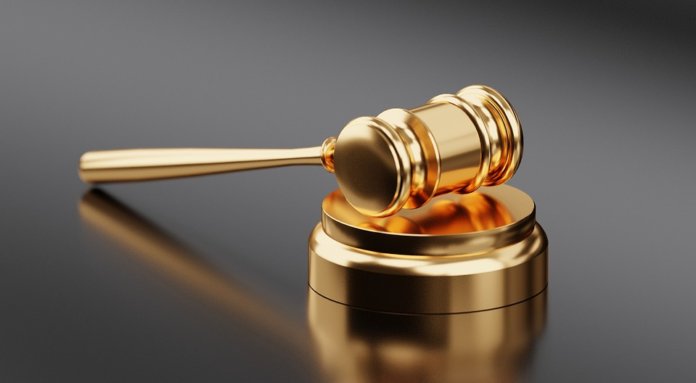 The U.S. Environmental Protection Agency (EPA) and U.S. Department of Justice (DOJ) have announced a settlement with Sanford, Fla.-based Derive Systems to address the sale of approximately 363,000 aftermarket products designed to defeat the emissions control systems of cars and trucks in violation of the Clean Air Act.
Over a span of multiple years, Derive sold the products, including custom engine tuning software and parts, online and at distributors across the nation under the brand names of "Bully Dog" and "SCT" for use in many types of gasoline and diesel cars and trucks, according to the agencies. Under the terms of the settlement, Derive will spend approximately $6.25 million to ensure future compliance and pay a civil penalty of $300,000.
"Manufacturers and sellers of automotive emissions control defeat devices should stand up and take notice of this settlement," says Susan Bodine, assistant administrator of the EPA's Office of Enforcement and Compliance Assurance. "EPA will protect air quality by vigorously enforcing the Clean Air Act's prohibition on these devices."
"For decades, Americans have worked hard to significantly reduce harmful emissions from cars and trucks," says Jeffrey H. Wood, acting assistant attorney for the DOJ's environment and natural resources division. "Tremendous progress has been made, and the air is much cleaner today across the nation. Unfortunately, not everyone is playing by the rules. [This] settlement will bring Derive Systems and its aftermarket products into compliance with the Clean Air Act and demonstrates to other manufacturers that products designed to unlawfully thwart vehicle emissions control systems will not be tolerated. The Department of Justice will continue to work with our partners at EPA to hold companies who violate environmental laws accountable and to protect clean air for all Americans."
According to the agencies, Derive manufactured and sold custom tuning software designed to access and overwrite an original vehicle manufacturer's software. Vehicle manufacturers design vehicle software to reduce air pollution, monitor the vehicle's on-board diagnostics of emissions controls and otherwise comply with the Clean Air Act. However, Derive's software enabled the user to remove emission control components that reduce tailpipe emissions, including catalysts, diesel particulate filters, exhaust gas recirculation systems, elements of on-board diagnostic systems, and other elements of design certified by vehicle manufacturers to comply with the Clean Air Act, the agencies claim.
In addition, Derive sold parts or components for motor vehicles and motor vehicle engines that bypass, defeat or render inoperative elements of design that were installed by the vehicle or engine manufacturer to comply with Clean Air Act emission standards. These handheld products – commonly known as tuners – enabled the user to easily turn off emission controls installed and certified by vehicle manufacturers to comply with the Clean Air Act, the agencies say.
Under the terms of the settlement, Derive must stop introducing new non-compliant tuners into commerce and retrofit existing tuners so that they comply with the Clean Air Act. All new and existing tuners offered for sale must have a reasonable basis demonstrating that the use of the products will not adversely affect vehicle emissions. In addition, Derive must limit access to key emission control parameters in its custom tuning software and create a customer verification program for users of the custom tuning software, including training about vehicle functions, emission controls and the Clean Air Act requirements.
Derive must also stop any marketing that would provide information on how consumers can defeat emission controls in their vehicles and work with its national distributors to prevent the packaged sale of its products with companion defeat devices. Further, Derive must train its employees to comply with the Clean Air Act and must also pay a penalty of $300,000 based on the company's demonstrated limited ability to pay a larger amount, the agencies say.
"We are committed to continued cooperation and a partnership with the EPA in the effort to serve our industry and guarantee that standards and practices remain current as automotive aftermarket technology advances," comments David Thawley, CEO of Derive. "We look forward to applying the enhanced practices and procedures within our operations and across our brand portfolio and to our continuing leadership position in encouraging the industry to similarly embrace strong environmental performance."
The proposed settlement is subject to a 30-day public comment period and final court approval and will be lodged in the U.S. District Court for the District of Columbia.