A severe storm that passed through eastern Arkansas on Saturday, June 2, did not stop the operations of a local compressed natural gas (CNG) fueling station, according to CMD CNG Energy Solutions.
The storm passed through eastern Arkansas overnight into Sunday and contained straight-line winds of 100 mph – the equivalent of an EF-1 tornado – causing numerous power outages and property damages across Arkansas. A GAIN Clean Fuel public CNG station – located at 3400 Commerce Dr. in Forrest City and equipped with CMD CNG Energy Solutions technology – experienced a minor power outage but remained operational throughout the storm, says CMD.
The company says its CMD 24/7 station monitoring team quickly identified the vulnerability with the cooperation of station personnel and reset the system remotely.
"A huge thank-you to CMD and Sara Wiegert of GAIN Clean Fuel for bird-dogging this dangerous storm in Forrest City, which did damage to nearby buildings and took out power at our site," says Mike Koel, president of GAIN Clean Fuel. "Both teams did a great job on communication, as well as focusing on getting the site up and running safely."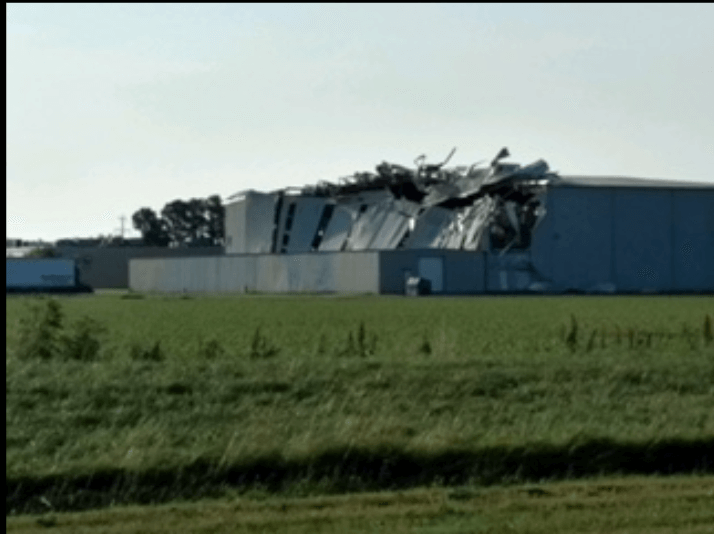 The site contains two CMD 200 hp 475CGS compressors that sustained zero damage with no loss of capability, says CMD. Because of the 24/7 monitoring, this assessment was determined by a field service technician during his normally scheduled maintenance visit on Monday, June 4.
Designed to withstand extreme weather conditions, CMD equipment has remained operational in the past in blizzards and in temperatures of -34 degrees F in Minnesota and Wisconsin, as well as hurricanes in Florida.
Rock Petit, project manager of CMD product development and engineering, says, "It is important that drivers are able to get fuel at all times. As with this GAIN Clean Fuel station, it is critically important that they can reliably fuel as they deliver perishable food. It is vital people can count on drivers to deliver a consistent supply of food and water, especially in cases of natural disasters, as this storm could easily have turned into."