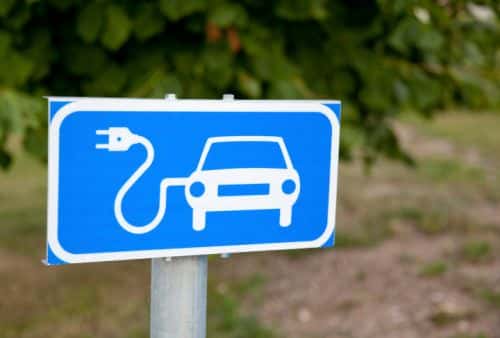 NB Power, an electric utility serving the Canadian province of New Brunswick, has received federal and local funding to nearly double its public eCharge Network of fast-charging electric vehicle (EV) stations.
Totaling about C$1.4 million, the new investments include C$774,500 from the Province of New Brunswick, which includes C$577,000 from NB Power and $197,500 from the Regional Development Corp., as well as C$647,500 from the Government of Canada, which includes C$450,000 from Natural Resources Canada and C$197,500 from the federal gas tax fund.
Since this past summer, NB Power has installed 10 EV charging sites in New Brunswick under its program. This new funding will cover the installation of nine additional stations, some of which will be located in rural communities throughout the province.
The utility claims the expansion will make New Brunswick the "first fully connected province in Canada" with a DC fast-charging network for EVs.
"We are very proud to spearhead this first in Canada," says NB Power President and CEO Gaëtan Thomas. "By having a network of fast chargers throughout our province, it will give electric vehicles owners the peace of mind they need when they are travelling from one point to another. It will reduce range anxiety."
According to NB Power, EV owners can reduce their fuel-related costs by about 80% while also reducing their carbon footprint by 80%.
Environment and Local Government Minister Serge Rousselle comments, "The climate change action plan calls for a collaborative approach to creating the strategic infrastructure to support electric vehicles, and we're proud to be a partner in such a progressive plan to build greener infrastructure and support the low-carbon economy."
Notably, the Government of Canada recently announced a C$120 million investment to expand the network of EV charging and alternative refueling stations, including natural gas facilities, across the country.
"Expanding the network of electric vehicle charging stations, in New Brunswick and across the country, will give Canadians more transportation options and help put more clean vehicles on our roads and highways," says Serge Cormier, member of parliament for Acadie-Bathurst and parliamentary secretary to the minister of immigration, refugees and citizenship. "Congratulations to NB Power and its partners for helping to advance our federal and provincial efforts to build a clean economy, create well-paying jobs, and realize our climate change goals."