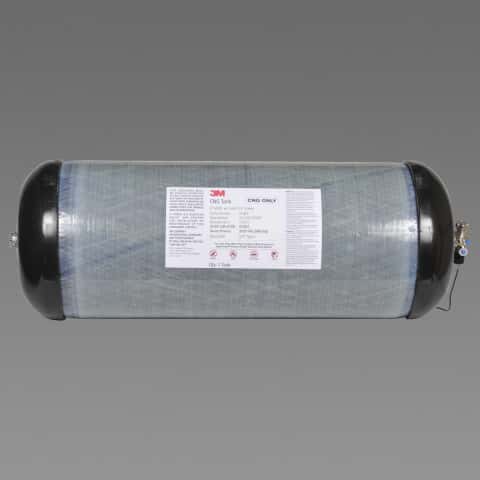 Last year around this time, 3M and Chesapeake Energy Corp. outlined a partnership aimed at bringing various compressed natural gas (CNG) equipment solutions to the marketplace. That partnership has yielded its first major deliverable, with the announcement that 3M's 21.5-inch x 60-inch CNG tank has completed NGV2-2007 testing.
The tank, which is designed for light- and medium-duty pickup trucks and other fleet vehicles, draws from 3M's proprietary Matrix Resin 'nanosilica' material. The result is a CNG tank that is lighter and offers greater capacity than many existing solutions, at a lower price.
'The fuel tank has been the most expensive single component on a CNG vehicle, causing a bottleneck for the market,' says Nathan Pumphrey, Chesapeake's director of fleet operations. '3M's tank portfolio will lower the total cost of natural gas vehicle ownership and speed market adoption.'
Five vehicle upfitters – World CNG, OEM Systems, AVS, Venchurs Vehicle Systems and Alternative Fuel Solutions – will be the first to integrate 3M's 21.5×60 into natural gas vehicles.
'With a tank that will help provide more range and more payload capacity at less expense, CNG vehicles are now an even more attractive alternative for fleet and individual retail customers alike,' adds Mike Roman, vice president of 3M's industrial adhesive and tapes division.