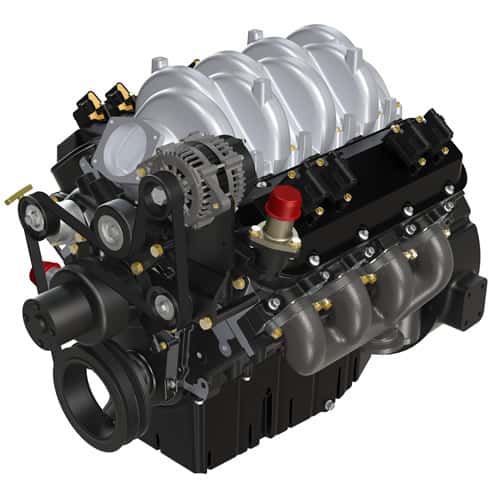 The U.S. Environmental Protection Agency (EPA) has certified Power Solutions International Inc.'s (PSI) 8.8-liter propane autogas and natural gas engine for on-highway applications.
PSI says the engine platform is particularly suited for medium-duty commercial truck and bus fleets, such as vocational trucks, school buses, recreational vehicles, utility trucks and refuse vehicles. PSI worked with Delphi on the engine's advanced controls and with Ricardo on testing, validation and certification.
In a propane configuration, the low-speed engine produces 270 hp at 2,600 rpm and 565 lb.-ft. of torque at 1,500 rpm. It supports SAE 2 and SAE 3 transmission interfaces, offering OEMs various transmission options. The company also notes that the 8.8-liter comes standard with an eight-groove belt, an electronically controlled viscous fan clutch, an integrated pad-mounted alternator that supports up to 320 A, and a pad-mounted AC compressor.
'With this engine, we offer on-highway OEMs a quality alternative that meets their performance, compliance and economic demands, while providing the flexibility to choose the best fueling strategy today and in the future,' says Gary Winemaster, PSI's chairman and CEO.