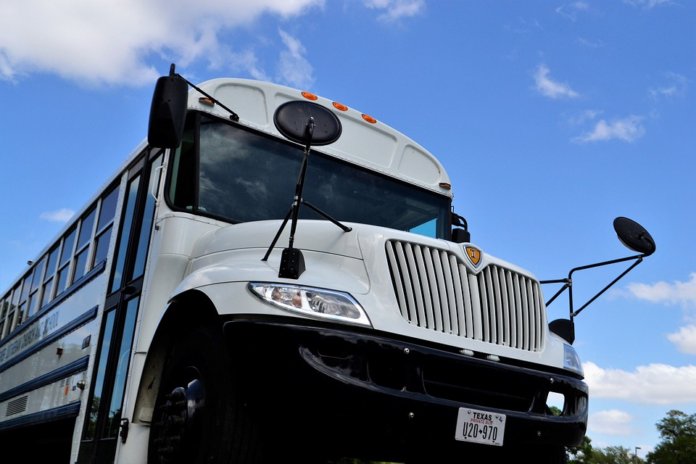 The U.S. Environmental Protection Agency (EPA) has awarded more than $9.3 million to replace 473 older diesel school buses across the country.
The funds are going to 145 school bus fleets in 43 states or territories, each of which will receive rebates through the EPA's Diesel Emissions Reduction Act (DERA) funding. The new buses will reduce pollutants that are linked to health problems such as asthma and lung damage, the agency says.
Eligible replacement buses, which must be certified to the EPA's cleanest emission standards, may operate on cleaner diesel, gasoline, battery or alternative fuels. The EPA has not specified which fuel each of the schools has chosen.
Recipients, among many others, include as follows:
Six applicants in EPA Region 2 in New York, New Jersey and Puerto Rico will replace 39 buses at a total rebate funding amount of $725,000.
$600,000 will help replace 30 buses in Alabama.
In New England, three school bus fleets in Maine, along with a fleet in Rhode Island and another in Connecticut, received funding.
$140,000 will help replace seven buses in South Carolina.
In California, four school bus fleets will receive rebates totaling $185,000 toward 10 cleaner buses.
Also in the West, the Park City School District in Utah will receive $140,000 to replace seven buses, Rapid City Area Schools 51-4 in South Dakota will receive $200,000 to replace 10 buses, and Treasure State Transit (Kalispell) in Montana will receive $80,000 to replace four buses.
$360,000 will help replace 18 buses in Wisconsin.
"Children are particularly susceptible to air pollution because their lungs are still developing," notes Mike Stoker, the EPA's Pacific Southwest regional administrator. "This funding will improve air quality for thousands of California students."
"The Cranston, R.I., School Department would like to express its appreciation to the EPA for its valued assistance," comments Jeannine Nota-Masse, superintendent of Cranston Public Schools. "Due to the fact we own and operate our own school bus fleet, the awarded monies allow us to replace aging buses with new, more environmentally friendly buses. Furthermore, this money provides us more flexibility to support our educational programs for our students."
Applicants replacing buses with engine model years of 2006 and older will receive rebates between $15,000 and $20,000, depending on the size of the bus. Over the last seven years, the EPA has awarded approximately $39 million in rebates to replace almost 2,000 school buses.
"Children's health is a top priority for EPA, and these grants will help provide cleaner air and a healthier ride to and from school for America's children," says Andrew Wheeler, administrator of the EPA. "This DERA funding reflects our broader children's health agenda and commitment to ensure all children can live, learn and play in healthy and clean environments."