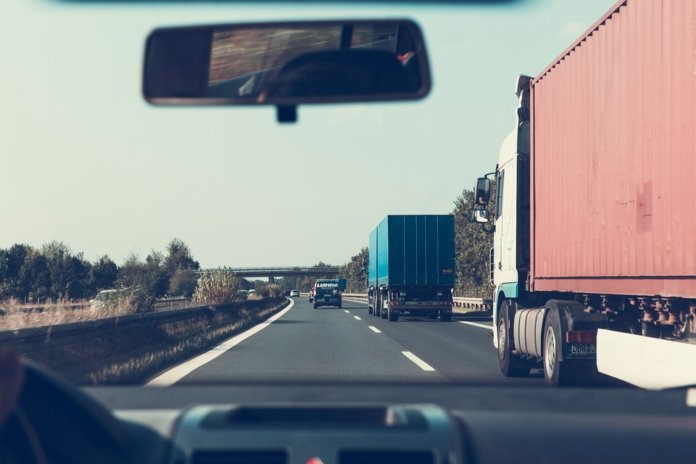 The U.S. Environmental Protection Agency (EPA) has announced that Cummins Inc. will voluntarily recall roughly 500,000 model year 2010-2015 medium- and heavy-duty trucks to replace a faulty emissions control systems component that causes excess emissions of nitrogen oxides (NOx).
According to the agency, this recall is the largest voluntary truck emissions recall to date. The problem Cummins is acting to correct is the result of a defective part and does not involve a defeat device, the EPA notes.
"Today's recall is a great example of how government and industry work together to protect health and the environment," states Bill Wehrum, the EPA's Office of Air and Radiation's assistant administrator. "This is the way it's supposed to work. Our follow-up testing seeks to make sure that pollution controls work throughout an engine's useful life. And if they don't, then companies step up to set things right."
The trucks being recalled are equipped with selective catalytic reduction (SCR) systems designed to control NOx emissions, a potent air pollutant that contributes to smog and fine particle formation in the atmosphere, the EPA explains. The SCR catalysts that will be replaced through the recall were found to be less durable than is required; they degrade within a few years instead of controlling NOx pollution for the regulatory full useful life of the vehicle. The recall will replace these SCR system components. According to the EPA, the full useful life of medium-duty vehicles is 185,000 miles or 10 years (whichever is first), and the full useful life of heavy-duty vehicles is 435,000 miles or 10 years.
Medium- and heavy-duty categories include vehicles ranging from larger pickup trucks to vocational vehicles to big rigs. An earlier recall, already underway, involved about 232,000 Dodge Ram 2500 and 3500 pickup trucks, bringing the total number of affected vehicles to about 770,000, the agency says.
The problem was discovered through government oversight programs that test vehicles for compliance with emissions standards throughout their useful life. Both the EPA and the California Air Resources Board (CARB) run emission testing programs to check emissions from typical privately owned vehicles in customer service. Initial testing identified high NOx emissions from certain trucks equipped with Cummins engines. The EPA and CARB shared the results with Cummins, which agreed to conduct the voluntary recall after the company's own follow-up testing confirmed that deteriorating components within the SCR system were causing emissions to exceed federal and California pollution standards.
"Increased vigilance and testing led directly to a positive result. Our new heavy-duty in-use compliance program ensures that heavy-duty and other trucks already in operation meet the required emissions standards both in the lab and on the road," says Mary D. Nichols, chair of CARB. "Our portable testing equipment tells us exactly how clean a truck is when it's actually operating in the real world: pulling a full load and driving on roads and through neighborhoods where people live."
Cummins will recall the remaining affected vehicles in two phases. The company will contact owners with instructions about how and when to get their trucks repaired. Owners should contact Cummins for further details about the affected products and recall schedule, the EPA says.
"CARB plans to continue testing vehicles produced by other manufacturers to ensure California gets the emission reductions it needs so that all people have healthy air to breathe," adds Richard W. Corey, executive director of CARB.