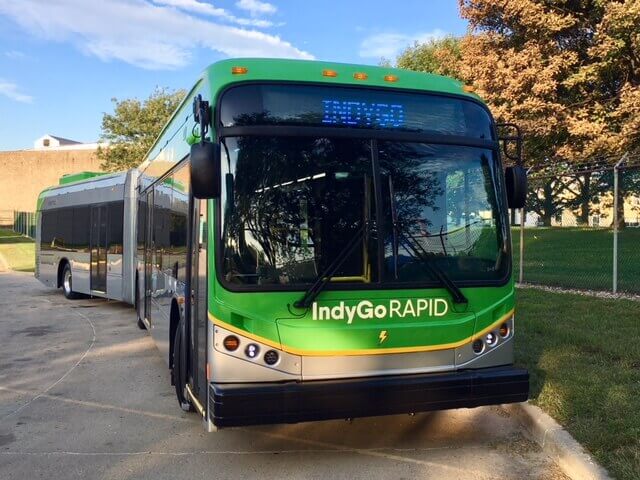 BYD (Build Your Dreams) has delivered the first of 13 K11 60-foot, battery-electric buses to IndyGo, a public transportation provider in Indianapolis.
This K11 will serve IndyGo's Red Line, a 13.1-mile route that runs between Broad Ripple on the north side of the city and the University of Indianapolis on the south side. According to BYD, it will offer more frequent service than current routes. This bus can be charged in 3.5 hours and can also be used as a mobile power supply.
"BYD has delivered the first bus on time, and this allows us to begin working with operations and emergency services on training and testing battery range," notes Justin Stuehrenberg, IndyGo's vice president of planning and capital projects. "IndyGo is committed to our transition to an all-electric fleet over the next 15 years."
The purchases are part of IndyGo's plans to replace all of its diesel buses with electric models by 2032. Notably, some of the energy required to charge the buses will be derived from a 1 MW solar system mounted atop IndyGo's garage.
"We are very proud to be part of IndyGo's transformation to an all-electric transit fleet," comments Bobby Hill, vice president of coach and bus at BYD North America. "The K11 bus is an innovative, green technology solution for the transit needs of Indianapolis and Marion County."