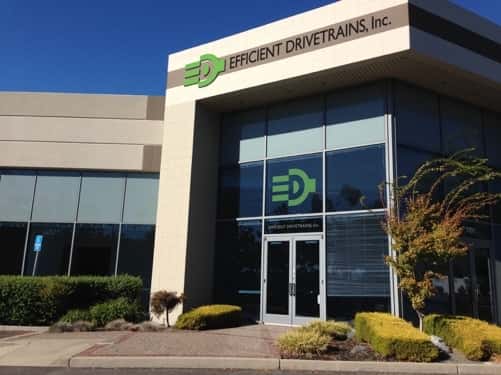 Efficient Drivetrains Inc. (EDI), a developer of zero-emissions hybrid and electric vehicle drivetrains, says it is increasing the size and capacity of its Dixon, Calif., vehicle engineering and support facility via a move to a new 10,000-square-foot space in February 2017.
Combining the company's Silicon Valley Global Headquarters and Innovation Center and its new Dixon facility, EDI's California footprint will occupy over 40,000 square feet between the two locations, the company says. The expansion in Dixon and continued buildout of its Silicon Valley Innovation Center allows the company to accommodate its market development plans for its EDI PowerDrive PHEV and EV drivetrains. In particular, the expansion provides needed capacity to handle the company's projects for medium- and heavy-duty plug-in hybrid and fully electric fleet vehicles.
In addition to its Silicon Valley headquarters and Dixon operations, EDI will continue to maintain its development and manufacturing operations in Beijing, China, and is also expecting to announce incremental facilities there in the first quarter of 2017.