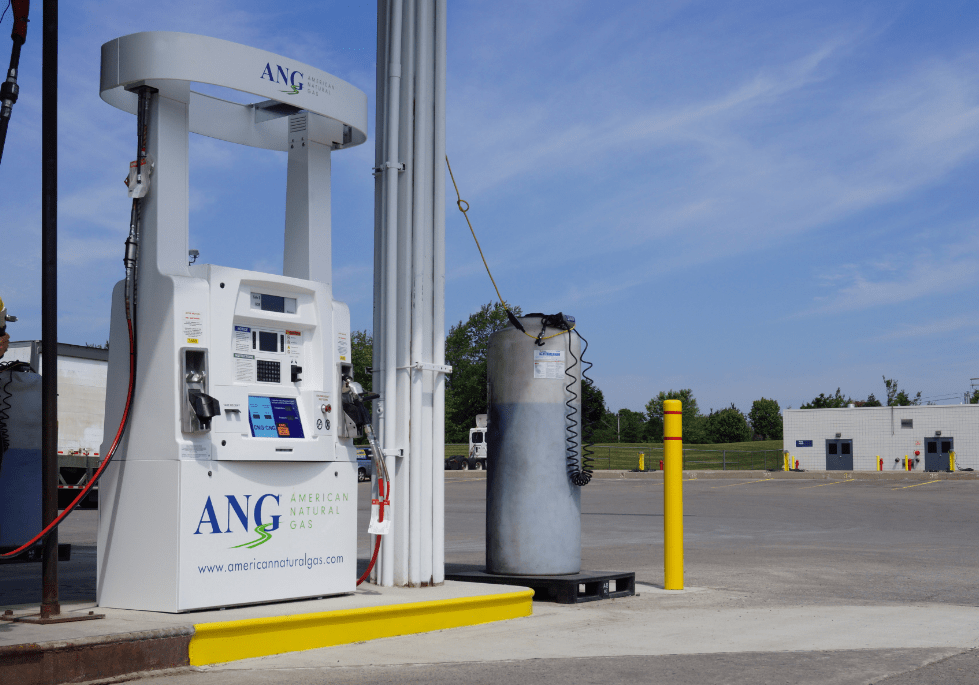 In a move that more than doubles its total operations, American Natural Gas (ANG), an alternative motor fuels distributor with a growing network of compressed natural gas (CNG) stations, says it has now acquired two natural gas companies: Questar Fueling and Constellation CNG LLC.
Between the two transactions, ANG has added a total of 18 CNG fueling stations to its portfolio, now owning and operating approximately 40 fueling stations across 13 U.S. states, including stations in process and under development.
"With a national footprint, ANG is situated better than ever to support fleets in broader, more extensive adoptions of CNG. With energy prices on the rise and sustainability efforts growing more critical, there has never been a more important time to invest in alternative fuels," says Drew West, CEO of ANG.
The company says that through the acquisition of Questar Fueling Co., a subsidiary of Questar Corp., ANG has acquired 11 high-speed, high-volume CNG fueling stations in the states of Arizona, Kansas, Texas, Utah, California and Colorado, including the following:
1001 South 65th Ave., Phoenix;
5625 Southwest Wenger St., Topeka, Kan.;
6580 Kansas Ave., Kansas City, Kan.;
650 East Centre Park Blvd., De Soto, Texas;
4200 Duncanville Rd., Dallas;
5800 Mesa Dr., Houston;
5348 East Houston St., San Antonio;
5260 West 2400 South, West Valley City, Utah;
35750 Highway 58, Buttonwillow, Calif.;
10405 East 40th Ave., Denver; and
14512 Aliso Dr., Fontana, Calif. (currently under construction).
Anchor tenants of the newly acquired stations are some of the nation's largest fleets, including Anheuser-Busch, Frito-Lay, Swift Transportation, Central Freight Lines and many others. This transaction closed on Dec. 16.
As reported, the 11 stations are designed for medium- and heavy-duty vehicles but are also open to other fleets and members of the general public who drive natural gas-powered vehicles. Each station has between four and seven fueling lanes and either three or four compressors, guaranteeing consistent capacity and fuel pressure.
Through the deal with Questar, ANG also acquired a new mobile fueling station. The powerful, self-contained system can be mounted to a trailer and transported wherever a client needs for temporary fueling or backup redundancy.
ANG closed on its transaction with Constellation CNG on Dec. 20, adding an additional seven CNG fueling stations in Indiana and Ohio, including the following: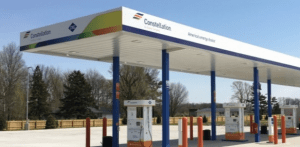 2323 West Pleasant Center Rd., Fort Wayne, Ind.;
2240 North Michigan Ave., Greensburg, Ind.;
510 South Post Rd., Indianapolis;
290 Yost Dr., Lafayette, Ind.;
420 Steven's Way, Seymour, Ind.;
2720 Needmore Rd., Dayton, Ohio; and
5343 Distribution Dr., Findlay, Ohio.
This purchase also includes a parcel of land for the development of an eighth CNG station located at 1325 East Drinker St. in Dunmore, Pa.
"This strategic purchase aligns with our mission to grow our CNG network, extend the reach of alternative fuels and deliver opportunity to fleets across the country," says West. "We look forward to welcoming new and existing users of these stations, while continuing the relationship with Constellation as our natural gas supplier and in marketing ANG's fueling programs to customers."
According to ANG, service at all stations will continue uninterrupted throughout the ownership transition, and the company intends to oversee operations with 24-hour monitoring platforms and an expert on-call maintenance team.
Financial terms on both acquisitions were not disclosed.