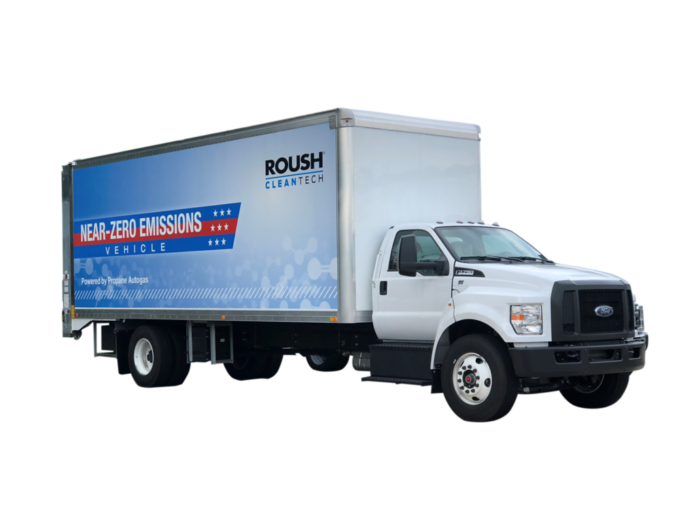 dnata, a global air services provider, is now operating propane autogas vehicles at Los Angeles International Airport to support its in-flight catering operations.
The company purchased eight Ford F-750 delivery trucks built with ROUSH CleanTech's 6.8-liter V10 3V propane engine, which is certified to the optional near-zero nitrogen oxide (NOx) level of 0.02 g/bhp-hr. dnata's first two vehicles were delivered this month, with another six arriving by year-end.
dnata will fuel the vehicles via mobile on-site fueling with its local propane provider, as well as at public propane stations.
"Our top priority is to operate a clean and safe fleet. With these propane vehicles, we reduce emissions without sacrificing safety or performance," says Peter DeVito, CEO of dnata catering USA.
"The economics of propane autogas are hard to ignore," he adds. "Propane helps keeps our budget in check because the fuel costs a lot less and requires less maintenance than diesel or gasoline."
ROUSH CleanTech – a Ford QVM-certified alternative fuel vehicle manufacturer – designs, engineers, manufactures and installs propane autogas fuel system technology for medium-duty Ford commercial vehicles and Type A and Type C Blue Bird school buses, as well as CNG fuel systems for Type C Blue Bird school buses.