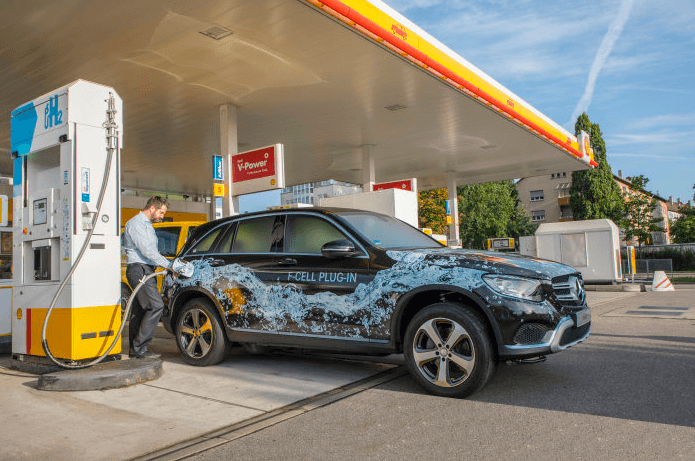 As part of the partners' efforts to establish a nationwide hydrogen supply network, Daimler, Shell and Linde have now commissioned two more hydrogen fueling stations located at key intersection points for traffic routes in southwestern Germany.
According to the joint release, this brings the number of fueling options for emission-free fuel cell cars in Baden-Württemberg to nine.
Notably, one of the new hydrogen stations is located near the historic Daimler vehicle production plant, which houses the company's research and development center – where the team oversees the development of the next generation of Mercedes-Benz fuel cell vehicles based on the GLC.
Daimler built the two hydrogen stations, Linde provided the H2 filling technology, and Shell will house the service stations. As previously reported, all three companies are partners in the H2 Mobility joint venture, which is working to expanding the hydrogen infrastructure in Germany.
Altogether, the German government contributed EUR 1.8 million to the construction of the two new stations.
Germany currently has a total of 32 hydrogen refueling stations in operation, sponsored by the German government via its National Innovation Programme for Hydrogen and Fuel Cell Technology. By 2018, the plan is to have 100 filling stations.