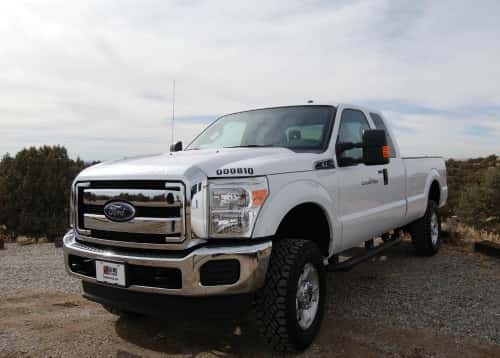 ConocoPhillips, a Texas-based global energy company, has been testing vehicles equipped with Michigan-based ROUSH CleanTech's propane autogas fuel systems in the field since 2011. The vehicles logged thousands of miles in sometimes challenging conditions in northwest New Mexico and southwest Colorado.
'In line with our commitment to environmental responsibility, ConocoPhillips investigated the options of using cleaner-burning fuel that would reduce our overall environmental impact to power our fleet of trucks in the San Juan Basin,' explains Jim Lowry, director of communications for ConocoPhillips. 'After testing compressed natural gas and propane, we determined that propane better met the performance requirements for field vehicles.'
As a result of the pilot tests, ConocoPhillips recently announced it will convert 30 trucks to autogas this year and replace more than 300 additional trucks over the next five years with vehicles powered by ROUSH CleanTech autogas technology.
Lowry says most of the vehicles are Ford-250 models, and the 300+ total reflects the number of trucks its employees use to travel to the company's well sites in the area for maintenance and ongoing operations.
According to ROUSH, a Ford Qualified Vehicle Modifier, the vehicles will be powered by propane produced in the San Juan Basin.
"The addition of propane autogas trucks will greatly reduce ConocoPhillips' carbon footprint while using a fuel they produce here in the U.S.," comments Todd Mouw, vice president of sales and marketing for ROUSH CleanTech. "And with autogas' low-priced fuel and infrastructure costs, this investment will pay off for their bottom line."
As to whether ConocoPhillips will need to explore the option of more autogas refueling infrastructure, Lowry says, "At this time, there are adequate fueling options for the vehicles. We will continue to investigate this as we expand the number of total conversions over the next five years.'