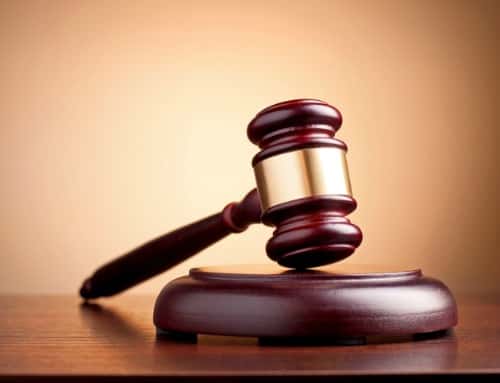 A coalition of vehicle and fuel industry organizations has filed suit in federal court against Minnesota to eliminate the state's biodiesel content mandate.
The groups include the Minnesota Trucking Association, Minnesota Automobile Dealers Association, Alliance of Automobile Manufacturers, American Petroleum Institute, and American Fuel & Petrochemical Manufacturers. They claim the mandate is likely raising fueling costs for all diesel vehicles and could create significant harm to vehicles that are not designed to run on high biodiesel blends. Furthermore, the suit claims the mandate goes against federal laws, including the Clean Air Act, and state laws, including the Minnesota Administrative Procedures Act.
Specifically, the coalition is suing Minnesota's Pollution Control Agency and Departments of Agriculture and Commerce.
According to the Minnesota Department of Agriculture website, the state's biodiesel program dates back to a law passed over a decade ago; it requires that diesel fuel sold in Minnesota contain a certain amount of biodiesel and gradually increases the required percentage. Originally, the mandate was for at least a 2% biodiesel mix.
The current mandate – which went into effect on July 1, 2014 – requires that all diesel fuel sold in the state during the spring and summer months (April through September) contain at least 10% biodiesel (B10). The mandated blend is lowered to B5 for the colder-weather months of October through March.
Starting in 2018, if certain conditions are met, all diesel fuel sold in the state during the spring and summer months must contain at least 20% biodiesel, or B20.
In a statement, the plaintiffs say, "Given that the average age of a motor vehicle in Minnesota is 11.2 years, the state's biodiesel content mandate causes significant risk of harm to consumers and a broad range of businesses since most diesel-fueled passenger cars and light trucks were not designed for – and are not warranted to run on – biofuel blends of 10 or 20 percent.
"Use of such fuel blends could result in increased maintenance costs and engine problems for certain vehicle owners," the groups continue. "These problems could impact manufacturers and dealers in the state through lost sales and increased warranty claims.
"In addition, through this mandate, Minnesota is forcing the sale of what has historically been more costly fuel," the statement adds. "The state is purposefully denying access to needed fuels recommended for use in many diesel vehicles while likely raising fueling costs for all diesel vehicles, including those heavy-duty trucks that are designed to accommodate higher blends.
"This lawsuit seeks to restore consumer choice."
Notably, this lawsuit follows a separate legal battle in Oregon: In March, three groups announced that they filed suit against the government of Oregon to block the state's Clean Fuels Program. The American Fuel & Petrochemical Manufacturers, a plaintiff in the Minnesota case, is also involved in the Oregon lawsuit.