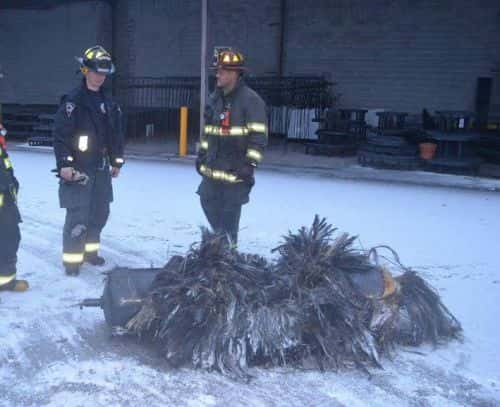 On Tuesday morning, a compressed natural gas (CNG)-powered refuse truck caught fire in Indianapolis, and the vehicle's CNG tanks eventually exploded.
Captain Rita Reith tells NGT News that crews from the Indianapolis Fire Department arrived at the scene at around 5:30 a.m. EST. The truck, owned by Republic Services, was located in the parking lot of a local business near Westfield Blvd. The vehicle had five carbon-fiber CNG cylinders sitting horizontally atop the truck body.
"The driver told firefighters that he had just picked up the trash at the ACE Hardware store, as was his normal routine," according to a press release from the fire department. "As he was exiting the property, he noticed the rear of the truck on fire."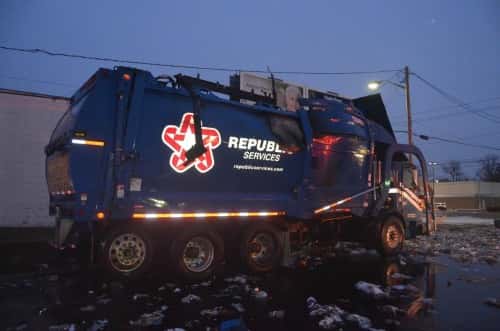 In such a case, the department explains, firefighters would typically have a garbage truck driver empty the vehicle's load, and then extinguish the load of debris.
"In this instance, however, the driver expressed concern over the proximity of power lines and stated he was unable to drop the trash load," the department says, noting the driver has been working for Republic Services for about a decade.
Reith says the blaze continued to grow larger, and one of the truck's CNG tanks exploded at least 20 minutes after the firefighters first arrived. Everyone ran for cover.
"It was a pretty hairy situation," she says.
Soon, the four remaining tanks exploded, according to Reith. The debris damaged five closed businesses nearby, as well as hit one firefighter in the head. Reith says the firefighter is fine, except for some "severe muscle strain." No one else at the site was injured.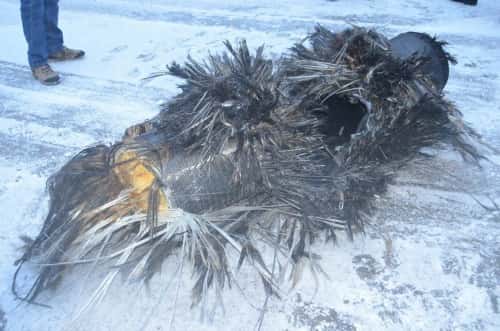 Crews then fought the fire for about an hour, getting everything under control by 7:20 a.m.
As for the cause of the fire and from where exactly it originated, Reith admits, "We have no idea," adding that the driver, too, was uncertain. She notes that the fire department has never dealt with such a case before.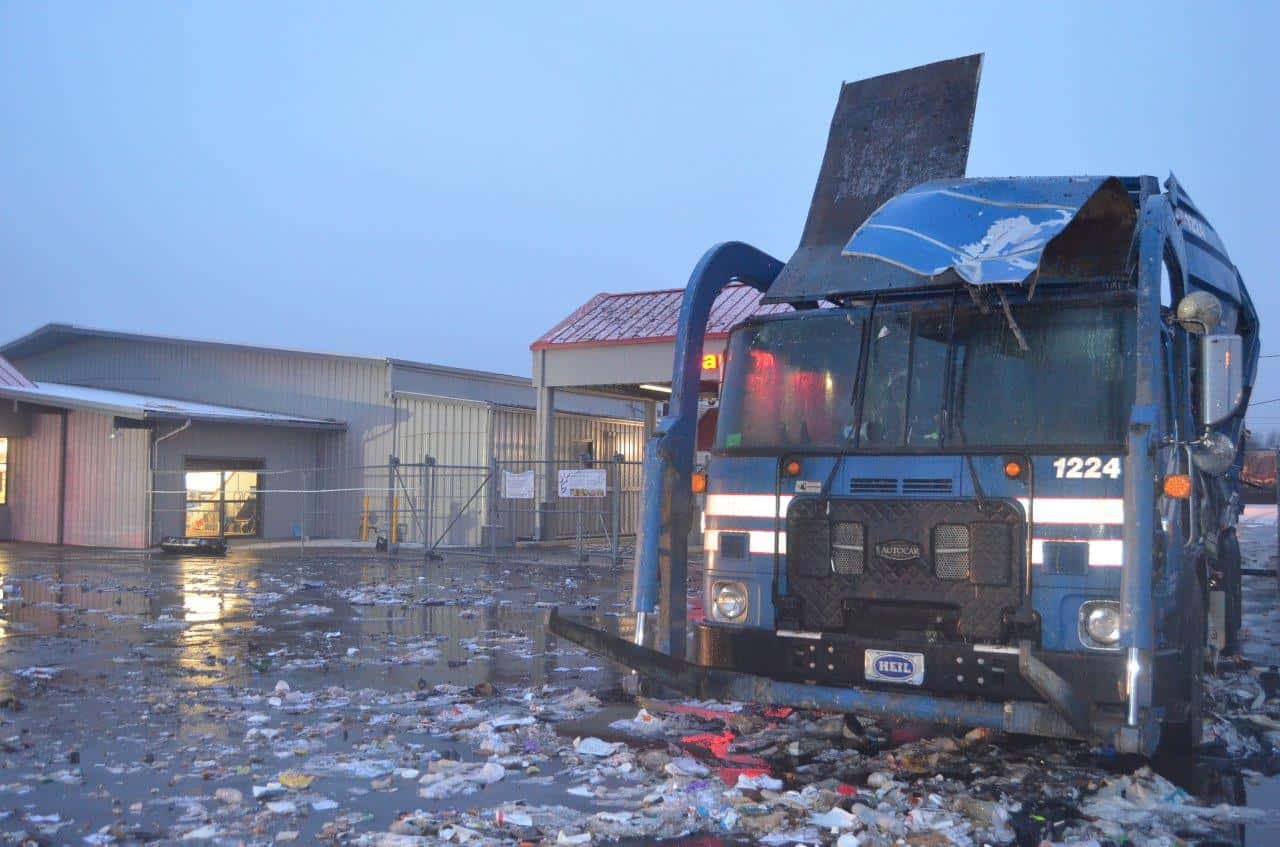 In a prepared statement, Republic Services says it is fully cooperating with local authorities and directing all media inquiries to them.
"We take comfort in knowing that everyone involved in [the] incident is safe," the company adds. "Our thoughts are especially with our driver, who is understandably shaken up as a result of [the] incident."
The company did not comment about the make and model of the truck, or about the specifics of the on-board CNG system.
UPDATE, 9:55 a.m. EST, 1/29/2015: NGVAmerica has told NGT News that the Clean Vehicle Education Foundation, Republic Services and the suppliers whose CNG equipment was on the vehicle are on site in Indianapolis today to conduct a 'complete investigation' in concert with local authorities. They will confirm whether there was a single explosion/tank rupture or separate explosions, as well as try to identify a preliminary cause of the incident. NGT News will be following the story.Â
Â
Photos courtesy of the Indianapolis Fire Department.