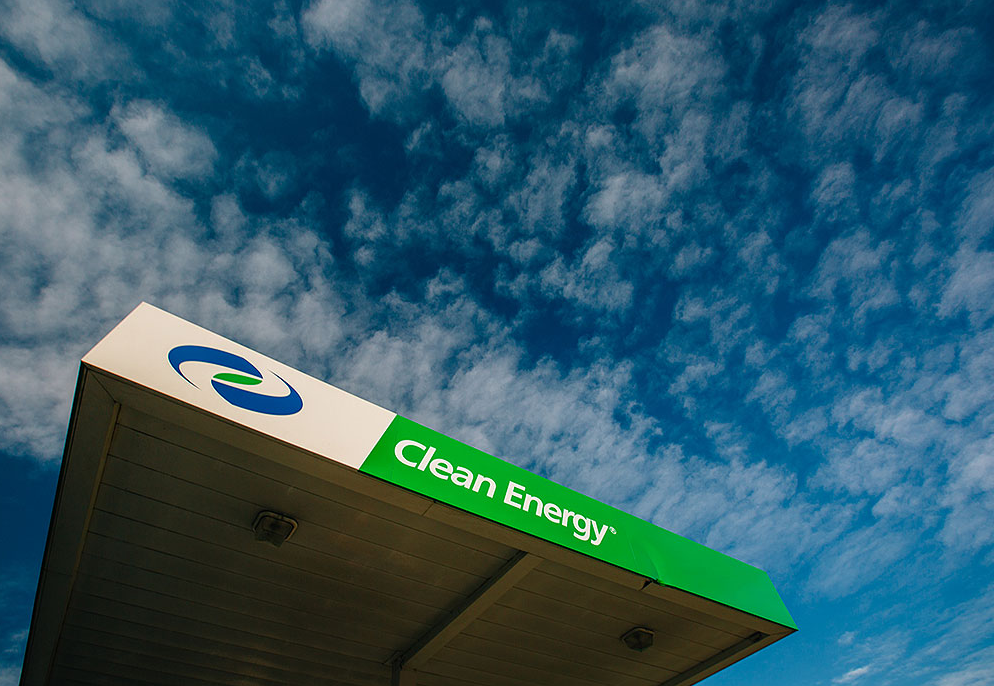 Three new compressed natural gas (CNG) fueling stations have been built along Ontario's Highway 401. 
Located at Flying J and Husky travel centers, the facilities were built in partnership with Clean Energy Fuels Corp. and Union Energy Solutions, an unregulated affiliate of Union Gas Ltd., an Enbridge company. 
The network of stations will provide heavy-duty truck fleets with convenient access to CNG along some of the most heavily trafficked truck routes in the province.
The stations are located at the following places:
Husky Travel Centre, Windsor – A border crossing linking Canada and the Midwest;
Flying J, between London and Woodstock – A stretch of highway that connects Highways 401, 402 and 403 with access to major U.S. border crossings; and
Flying J, Napanee in eastern Ontario – A stretch of highway that provides connectivity to eastern Canada and Northeast U.S. border crossings.
Natural Resources Canada, through its Electric Vehicle and Alternative Fuels Infrastructure Deployment Initiative, contributed C$3 million in total to the three stations.
"These stations provide transport companies with cleaner options to move their goods – cutting costs, reducing pollution and improving productivity," says Peter Fragiskatos, member of Parliament for London North Centre, on behalf of Amarjeet Sohi, Canada's Minister of Natural Resources. "Our government is committed to growing the infrastructure needed to make it easier and more convenient for Canadians to drive electric and alternative fuel vehicles."
The London CNG station will offer renewable natural gas (RNG) from StormFisher Environmental Ltd., a nearby biogas facility.
"StormFisher operates an anaerobic digestion facility in London, Ontario, ideally situated next to a medium-pressure distribution pipeline a short distance from the new London CNG station," says Brandon Moffatt, vice president of development and operations at StormFisher Environmental Ltd. "This partnership with Union Energy Solutions allows us to divert organic and agricultural waste from landfill and repurpose it into renewable natural gas, creating a sustainable and carbon-neutral fuel source for a variety of service vehicles."
"Natural gas as a transportation fuel is the best solution to deliver emission reductions associated with diesel fuel from our highways, roads and communities," comments Chad Lindholm, vice president at Clean Energy. "This network of CNG stations will enable heavy-duty truck fleets to confidently travel these routes ensuring they have sufficient fuel as they cross Canadian and provincial borders as well as traveling into the United States."