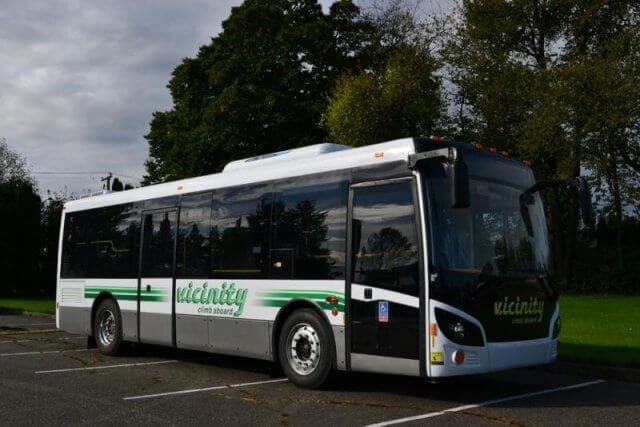 Grande West Transportation Group Inc., a British Columbia-based manufacturer of mid-sized multi-purpose transit vehicles for sale in Canada and the U.S., has appointed Jean-Marc Landry its new CEO.
Grande West says it is making leadership changes that are focused on aligning corporate management with the needs of the growing company. The efforts are an important part of the company's shift from a product-focused business to a stronger sales and customer development organization.
Grande West's heavy-duty Vicinity bus – available in 27.5-, 30- and 35-foot models – can be powered by clean diesel or compressed natural gas (CNG). Over the course of the past 10 years, Grande West has designed, engineered, manufactured, assembled and delivered the Vicinity bus. To date, the company says it has delivered over 300 buses in Canada and the U.S. and is now experiencing increased demand.
Landry currently serves as the company's vice president of sales. Current CEO Michael Trainer will transition from his role to undertake the responsibilities of president. He will also remain as a member of the board of directors.
"I've been intimately involved with the success of Grande West to date and have been very pleased with our growth and expansion throughout North America," says Trainer. "However, there comes a point in time when good corporate governance demands the right people in the right roles. That time has come. Our company is reaching an inflection point in our growth, and our next phase along this growth path is focused on sales. So, sales strategy rather than product design strategy moves to the forefront. I feel very comfortable handing the reins over to Jean-Marc."