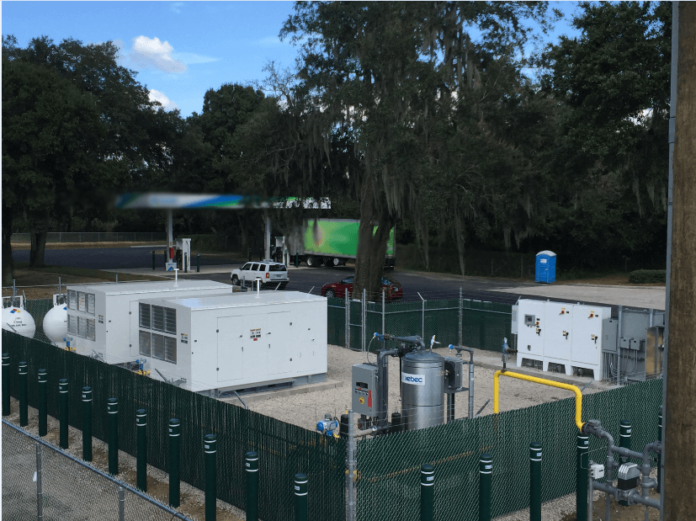 CMD CNG Energy Solutions is reporting good news for its Florida compressed natural gas (CNG) infrastructure in the wake of Hurricane Irma.
According to the company, fueling stations in Tampa and Kissimmee with CMD CNG Energy Solutions equipment remained operational throughout the storm.
"We have systems in hard-hit Tampa and Kissimmee," says Rock Petit, CNG project manager. "Both were in operation during Hurricane Irma. At all times, the compression equipment was available to provide gas. Vehicles were able to fuel once trees were cleared from adjacent roadways. No repairs were needed for the compression equipment."
On-site monitoring cameras showed heavy wind and rain but no issues with the fueling equipment, the company says.
"Our top priority is keeping our customers' stations up and running for uninterrupted fueling service for drivers," notes Brad Schmoll, business development manager. "Our systems are designed for robust performance even in extreme weather, and our monitoring service ensures that stations are watched 24/7 and any issues are quickly resolved."