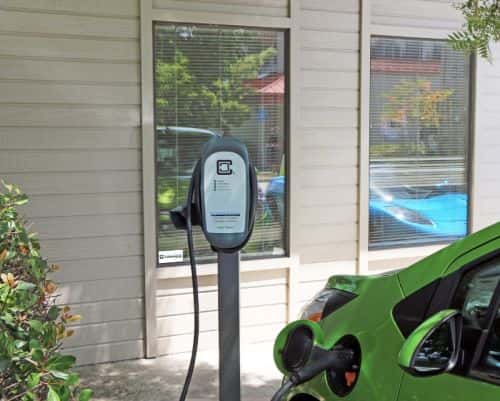 California-based ClipperCreek has added the HCS-50 electric vehicle (EV) charging station to its product line. The company says the 240-volt, Level 2 station is built to serve the residential and commercial markets and is rated for both indoor and outdoor use.
ClipperCreek says the HCS-50 has the company's standard product features, including a three-year warranty, a NEMA 4 station enclosure and 25 feet of charge cable.
The company also notes the new station boasts additional features.
'We used rubber over-molding to fully seal the connector's head and increase the durability. That's critical in commercial and fleet environments," says Jason France, president and founder of ClipperCreek. "The rubber cable jacket increases low-temperature flexibility of the cable, so it's also a great station for colder climates.'
With 40 amps available to the vehicle, the HCS-50 is able to deliver approximately 30 miles of range per hour of charge for vehicles capable of accepting high-power Level 2 charging, according to ClipperCreek.
The HCS-50 is priced at $835. A plug-in version, the HCS-50P, is also available with a NEMA 6-50 plug for $859.